Have you ever considered using glass to protect your new table top? In this guide, I'm going to explain everything that you need to know about purchasing your new glass table top protector.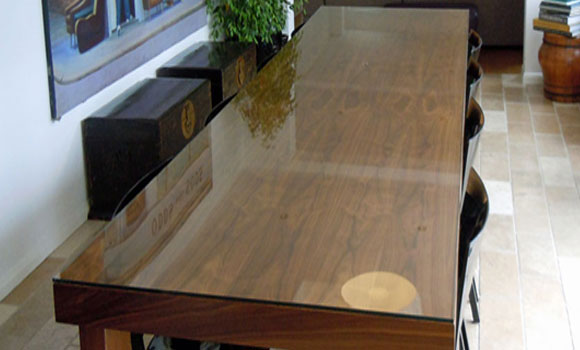 Glass table top protectors can be used on any new or existing table top. We simply cut and polish the glass to the shape of the table and the glass is then set on top of that existing table to act as a barrier between the timber. It simply acts as a barrier to protect your table against scratch or scrapes.
The most common question I get asked is, do you need tempered glass on your next table top? In fact, if your glass is sitting on top of an existing table and it's fully supported all the way underneath we strongly suggest that you use a standard float glass. Float glass has a harder surface area and doesn't scratch as easily as tempered glass. The other benefit is, if it does break it simply cracks in position and stays on the table.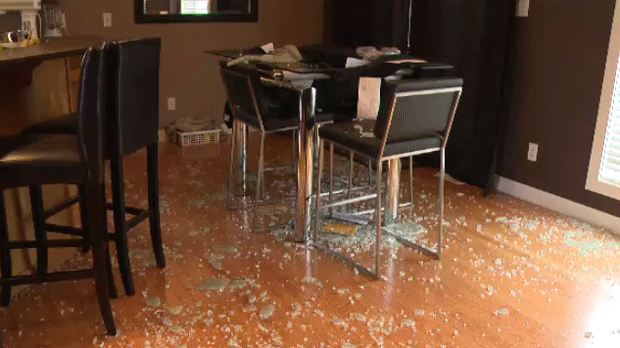 With a tempered glass table top, it'll explode and the glass will go all through your house. Tempered glass table tops are predominantly used where the glass is the main structural support of the table. A number of designer tables have tempered glass table tops where the legs are actually glued to the underside of the glass rather than sitting on top of a timber table top.
Glass table tops can be used for both indoor and outdoor tables but consideration needs to be shown to the glass type that's used and the fixing method. Outdoor tables tend to blow away on windy conditions so this should definitely be considered if you're wanting to install a glass table top onto an outdoor table.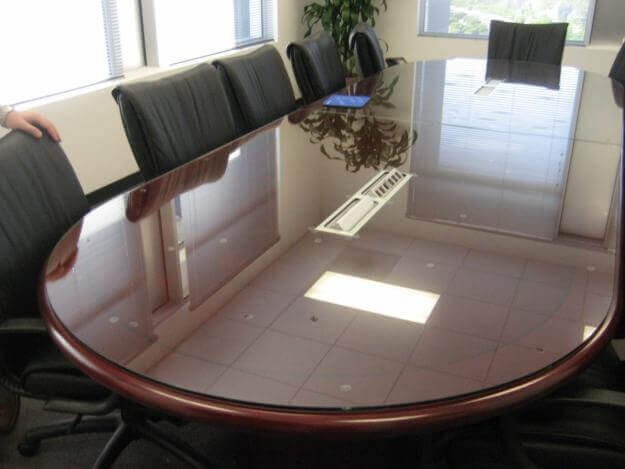 Now I guess you're wondering if your uniquely shaped table top can be cut. The answer is yes, we cut table tops of all different shapes and sizes. Sometimes there's just additional processing steps that need to take place. With complex shapes, we need to template the table top using a timber MDF product to then transfer into a template for the C and C machine to be cut and polished effectively.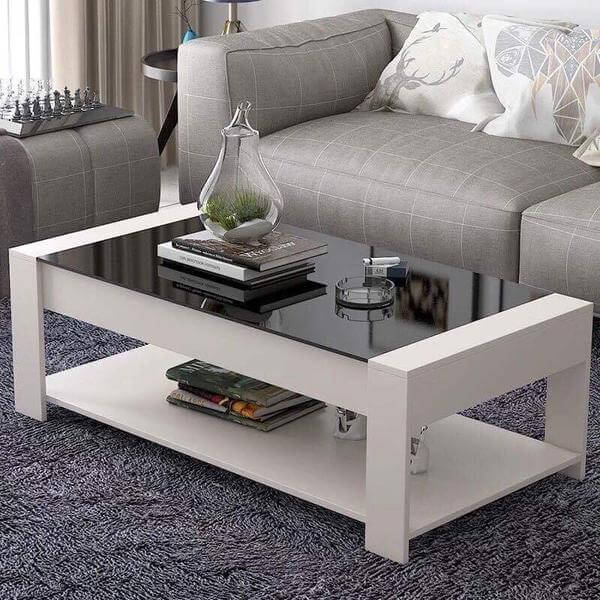 There are a couple of different benefits with your tabletop other than protecting the top of the table. For instance, if you use a black glass on a white table, this creates a great contrast between the furniture colour. The glass table top also creates a luxury feel that highlights the grain of the timber underneath and makes it pop or magnifies it slightly.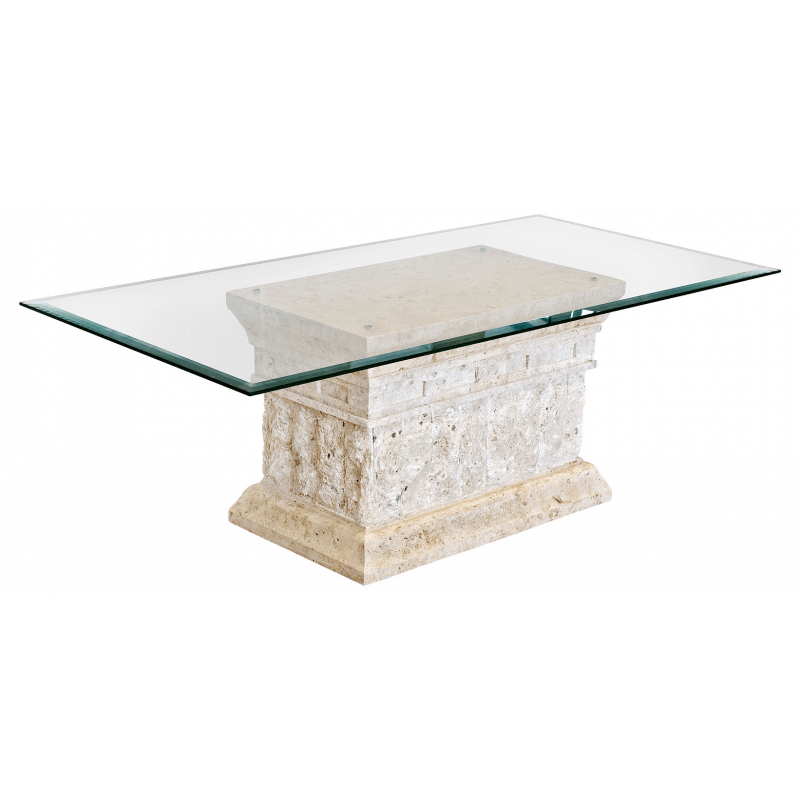 Glass table tops can be installed onto a wide range of different materials. In fact, we've installed them on stone, metal or more or less any other material you can think of. The main point to consider is that, that surface that the glass table top is sitting down on is completely flat and true. If the material that the glass is sitting on isn't completely true or flat, this can cause the glass to rot or bow slightly.
Not only is this unsightly it can also cause issues down the track with the glass cracking or becoming under stress over time. If you would like more information, feel free to download our free guide on all things frameless glass.