Security doors and security window screens are an essential part of your home and safety.  At Economy Glass, we are a licensed installer of Australia's only welded security screens by Prowler Proof® ensuring what we offer is the strongest performing and best-looking security screens available. 
Our Prowler Proof glass screens range backed by Australia's only 10-year full replacement warranty. When you choose Prowler Proof® with Economy Glass you know you've made the right choice in creating a safer place for your family.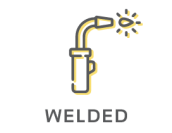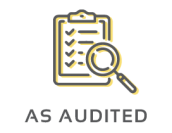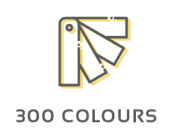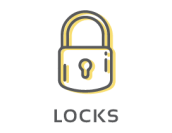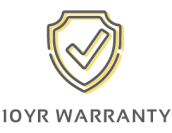 Guardian® Window Screens
Guardian fall prevention mesh window screens allow you to fully operate your windows without the risk of falling.
Guardian® mesh bonded into a fully welded, heavy-duty aluminum frame. Because Guardian® features stainless steel mesh, it's low maintenance and strong enough to stand up to the rigors of children and pets. Its appearance perfectly matched our ForceField® range for the ultimate in full home protection.
ForceField Security Screens
The ForceField stainless steel mesh security doors and window screens near invisible making them the best-looking security screen on the market and are virtually unbreakable. 
Passing every imaginable test, ForceField security doors and window screens weld instead of being held together by screws or rivets making them stronger and providing complete insulation of two metals that eliminate corrosion.
Protect Security Screens
Protect aluminium security screen door and window screens made from a single sheet of perforated aluminium making them tough and a great option for seaside homes.
The perforations small enough to keep insects out and big enough to allow excellent airflow and transparency. The frame comes in over 300 colours to suit the black mesh. And the mesh finished with a wear-resistant textured Teflon powder coat. So, it's as durable as they come and easy to clean.
Full Prowler Proof® Range
We offer more security doors and window screen options from Prowler Proof® including Heritage Screens, and Diamond Screens. Also, Insect Screens well an offering their range of accessories for installation. 
Also, If you would like to know more about the full Prowler Proof® range. Get in touch and we can walk you through the best options for you.