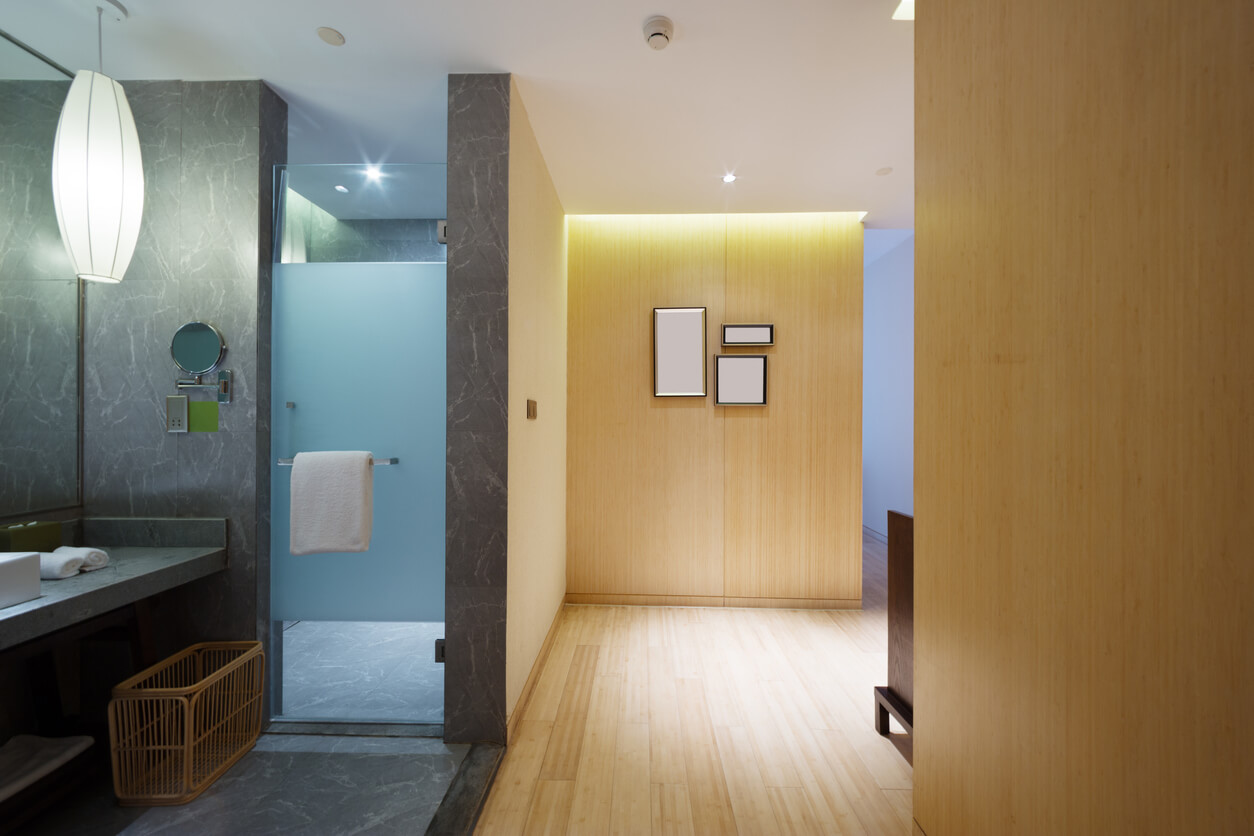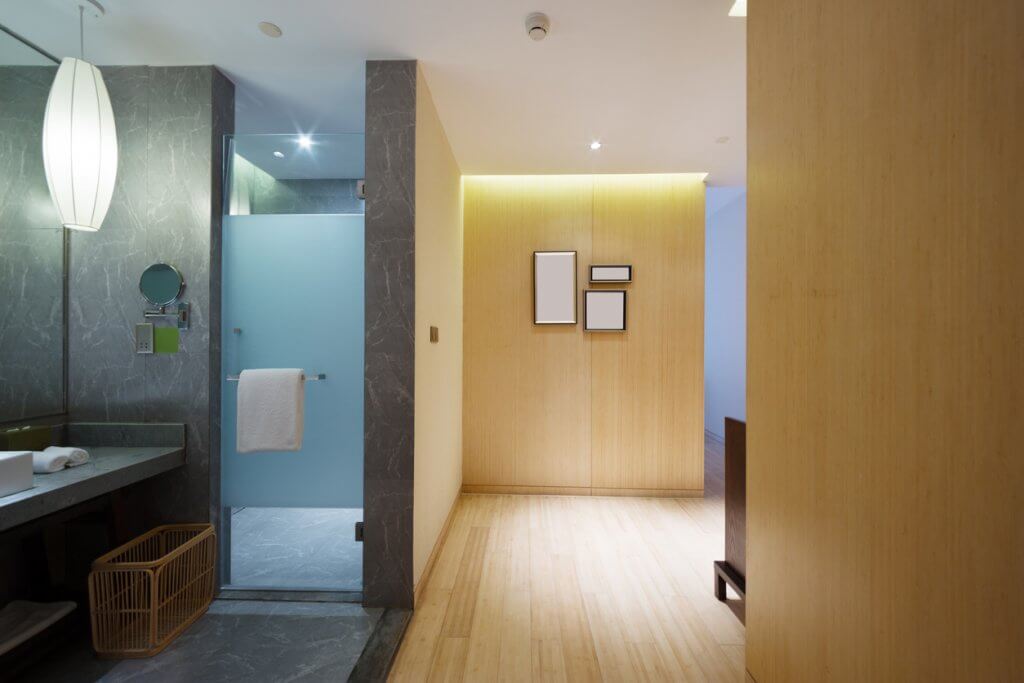 When you choose a frameless glass shower screen for your shower, you are choosing quality and ambiance. As well as being aesthetically stunning, they are easy to clean and are perfect for any size bath or shower room.
In Hoppers Crossing, Werribee, Point Cook, and the surrounding areas before you go ahead and order your glass shower screen, take a look at the different types of glass available so you are best placed to choose the glass that perfectly suits you and your family.
Standard Clear Glass Shower Screen
One of the most widely used options, toughened or tempered glass shower screens allow for the passage of light, optimize available space, visually open up the bathroom, and make even smaller bathrooms feel bigger. Clear glass has a slight green tinge in natural light.
The Building Code of Australia requires glass shower screens and shower doors to comply with specific requirements in regard to materials, selection, installation, and safety, which is reassuring if you have a young family.
The glass used in shower screens is glazed in Grade A, toughened and laminated, safety glass, and must be a minimum of 4 mm thick (framed) or 6 mm (partly framed and frameless). Standard clear glass is the perfect option for a practical yet sophisticated glass shower screen.
Starphire Glass
You might have noticed that clear glass has a slightly green or blue tint to it. This is because standard clear glass contains some iron particles.
Now, however, manufacturers have devised a way to remove most of those iron particles so the glass you get is even more clear, sparkling, and pure. Called Starphire, this type of glass shower screen will allow you to showcase a stunning shower area at its absolute best.
If you have a vivid color scheme, marble surfaces, clean, crisp shades, or magnificent tiles, choose Starphire glass for your glass shower screen. The results will be outstanding for years to come.
Acid Edged Glass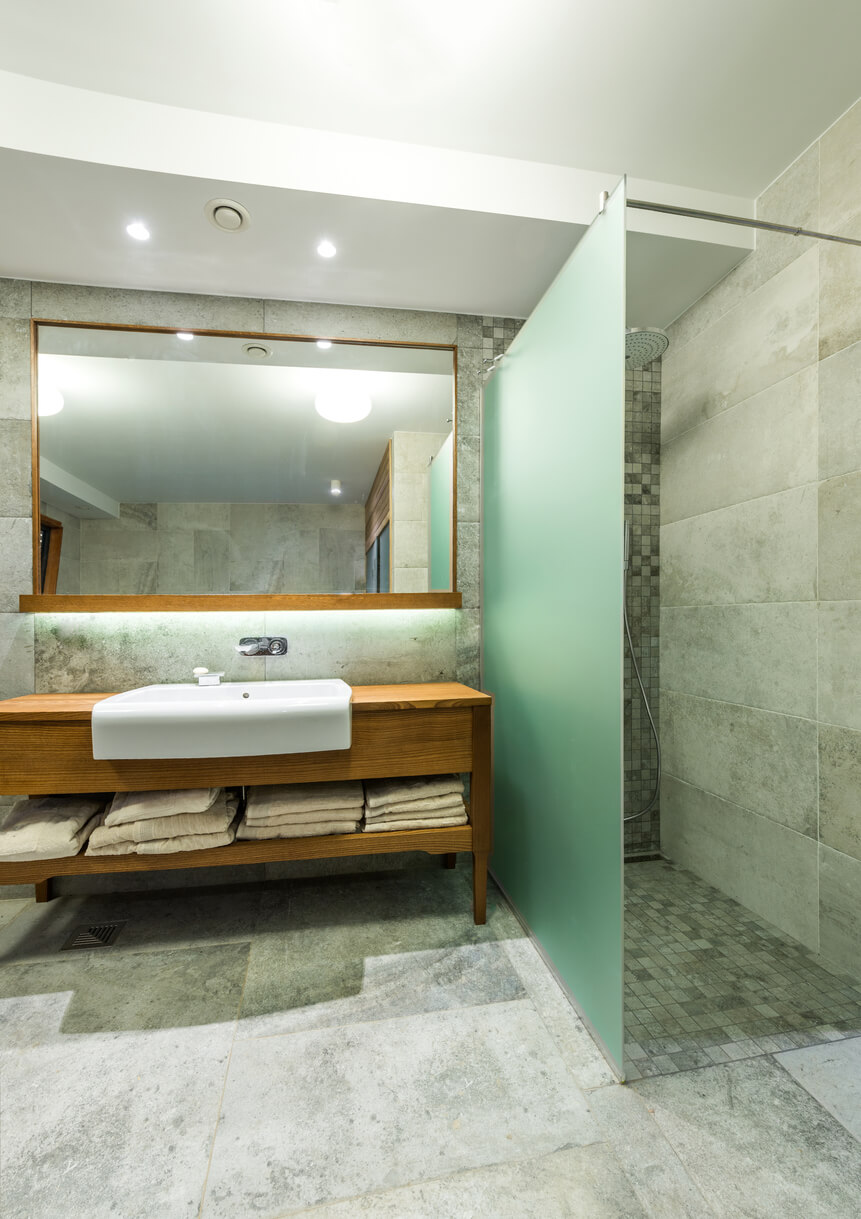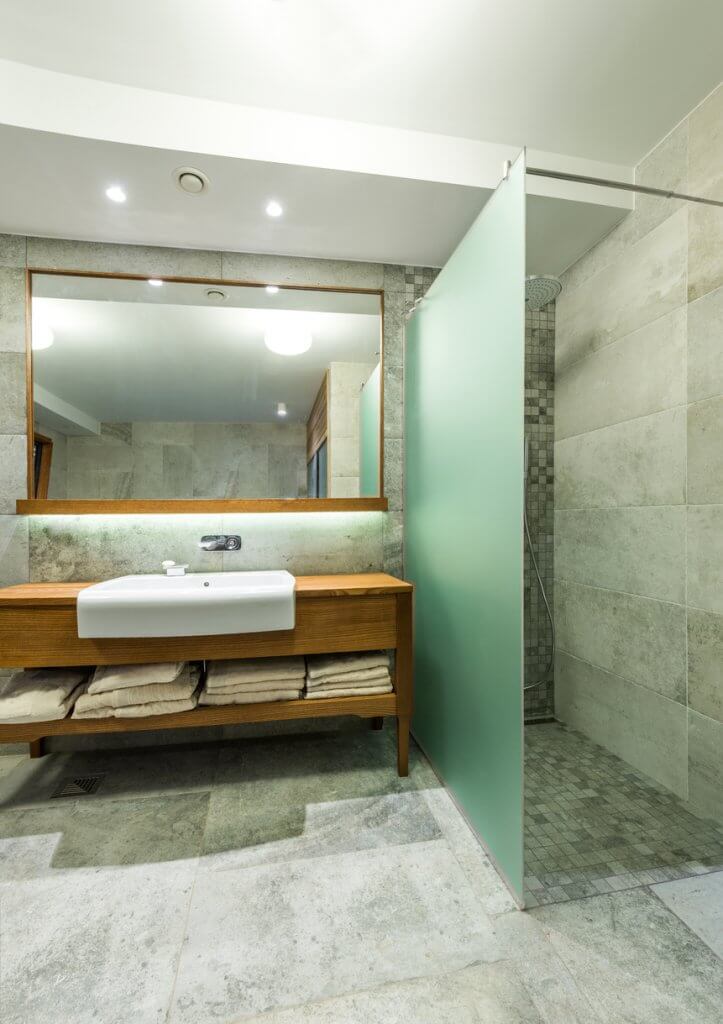 Acid etched glass is the perfect solution if you want to retain an element of privacy in your shower. Whilst still allowing for as much light and translucency as possible.
Silhouettes will show up in certain light but a clear view is obscured by a satin, velour, or opaque finish. Acid etched glass shower screens can be patterned. With your own bespoke design if you wish to be creative, arty, or achieve something exceptional.
Acid etching is a specialized technique that you will need to leave to the experts. And the effects it produces are stunning. Acid etched glass is low maintenance and less likely to leave fingerprint marks.
Sandblasted Glass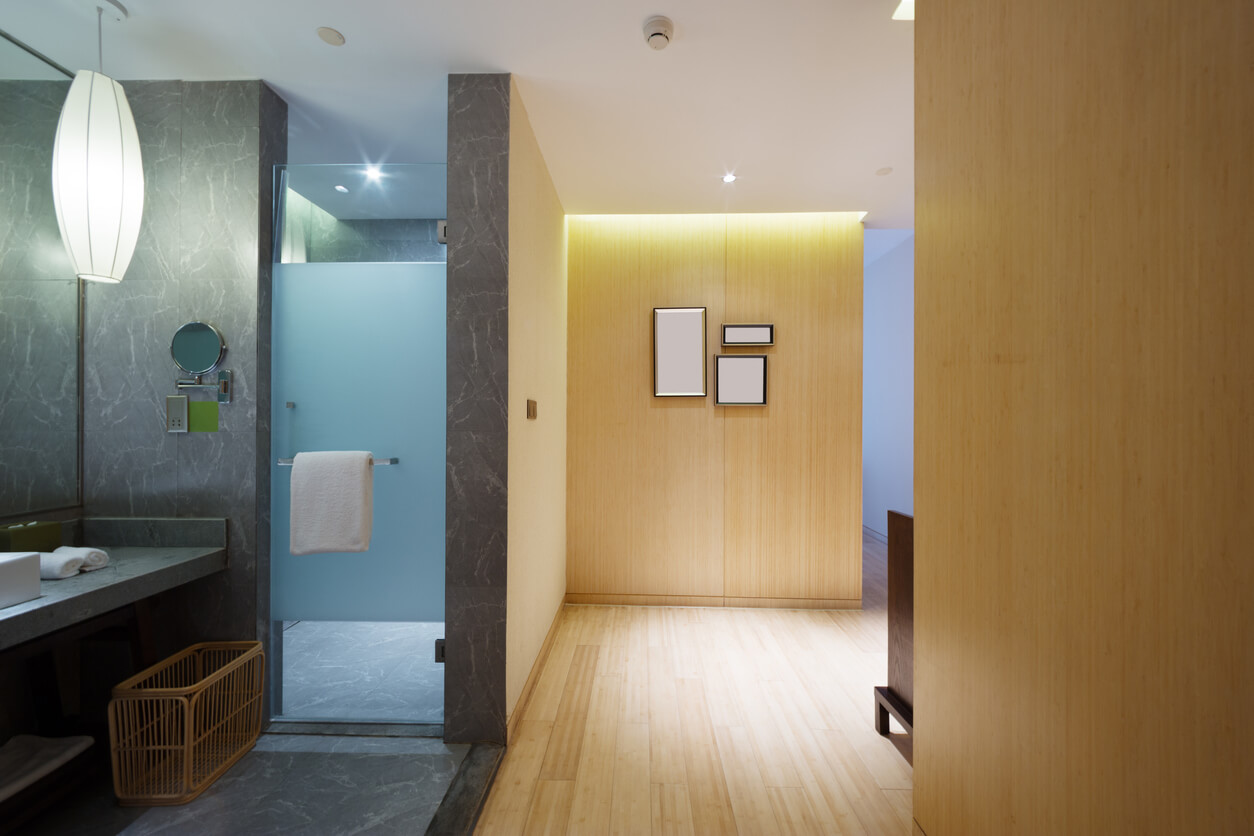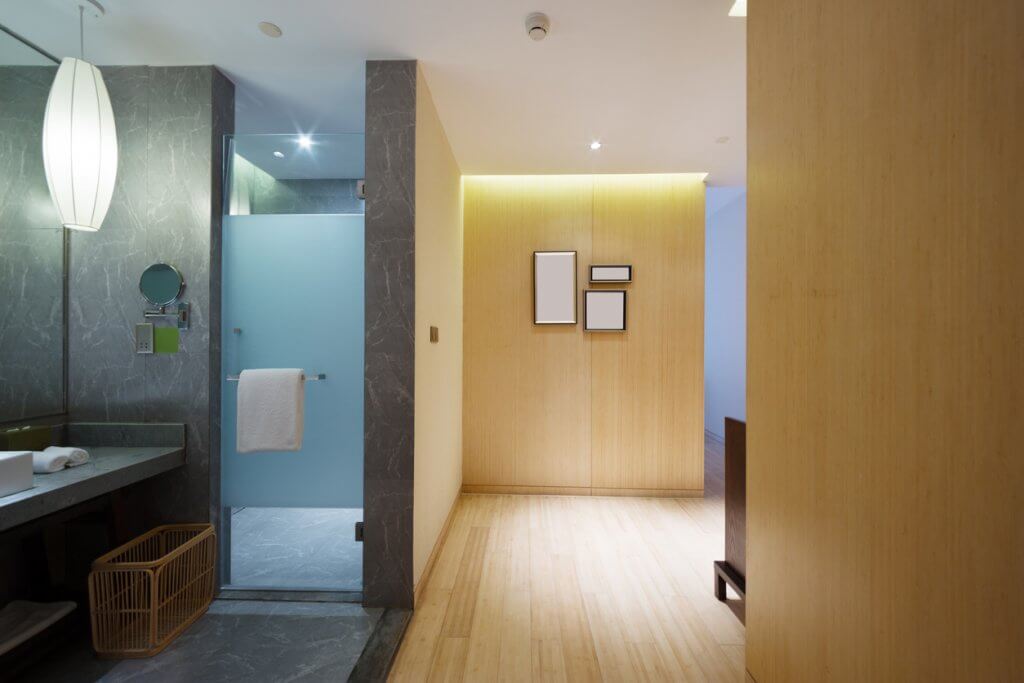 Sandblasting is the process of blasting the surface of the glass, which creates a frosted look. With sandblast glass etching and acid etched glass, you can choose the level of opaqueness you want.
With sandblasting, many detailed designs are readily available for you to choose from and the impressive results are of high quality. You can choose zero opacity (or obscurity) for complete privacy, whilst still allowing light to penetrate the glass.
Textured Glass Shower Screen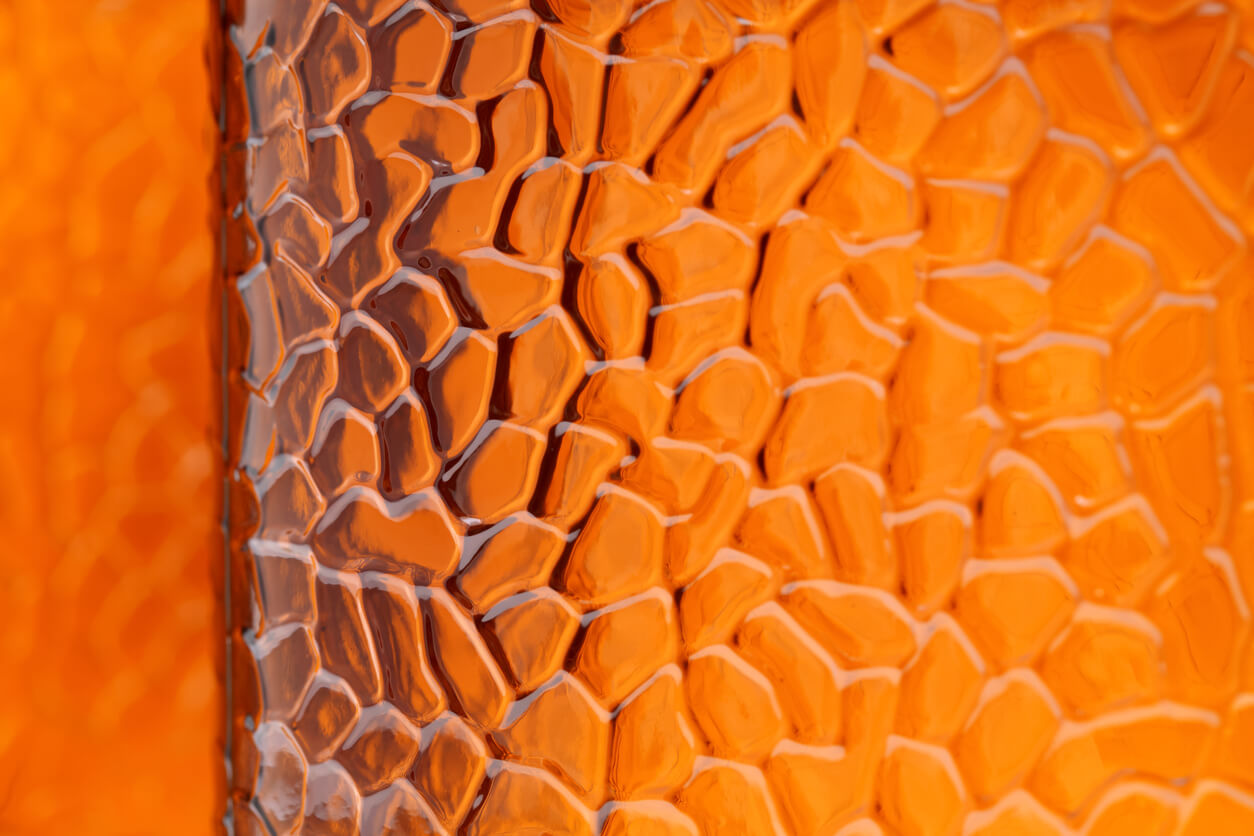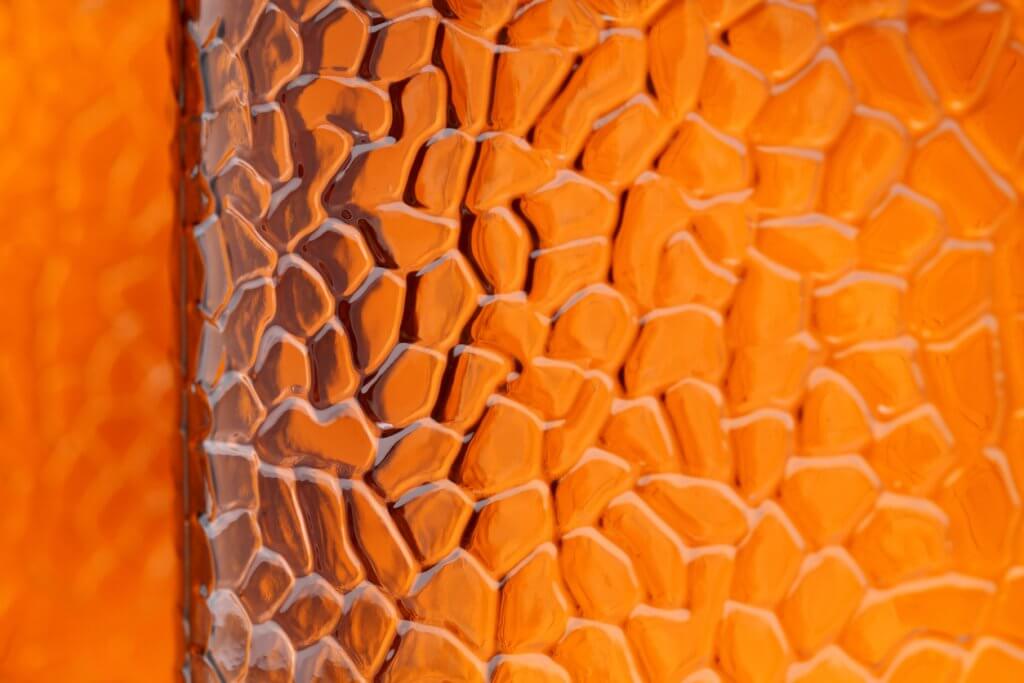 Textured glass is exactly that; glass with a surface you can feel when you run your fingers over it. A specific design or pattern is impressed into the surface of the glass. The result is decorative and you can achieve the level of obscurity you want.
The texture can be further enhanced when water is running down it. And the light can create all sorts of interesting visual effects.
An extensive range of designs and finishes are available with textured glass. Your shower screen can replicate a certain finish such as tiles, bricks or wood. Or feel like an indulgent spa or a misty rainforest. Textured glass shower screens obscure fingerprints and watermarks, as well as providing privacy.