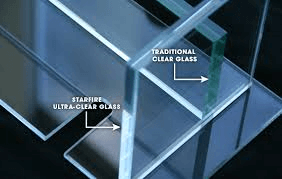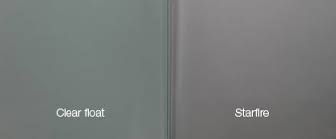 Starfire Glass – When remodelling a kitchen or building a kitchen from the ground up multiple decisions will need to be made every step of the way. One of those decisions will involve putting in a splashback. A splashback or backsplash is a panel placed behind the sink to protect the wall. It literally prevents water or cooking materials from splashback on the wall. Generally, you will find a splashback behind the sink and stove. It can make of several materials and glass one of the most popular. Glass can use as a splashback in home bars, kitchens, laundry rooms and bathrooms. Glass is so easy to clean and will shine up to a sparkle every time.
Not only is Starfire glass extremely easy to clean it can easily match to your décor in any room. One of the most important things to consider when choosing glass for the splashback is colour. If colour is an important factor in your home decorating plans then Starfire glass is the best choice. Starfire glass is low iron and lead-free. The low iron removes the greenish tint that most other glass has. This ensures that if you choose a blue glass you get a true blue and if you choose a red glass it is really red. Starfire glass is the perfect choice for your splashback to ensure that the vision you choose comes to life exactly as you imagined.
With Starfire glass, you can accurately match items you already plan to use with the colour of the splashback. This means if you love the green towels in your bathroom. You can make a paint sample to match the green of the towel. And when the glass made it will exactly the same colour that you love. If your kitchen has gorgeous blue tile then the same principle applies. You can take a tile sample to the paint store and have a sample created to have the glass made in the exact same blue of the tile. Colour uniformity is a classic tool to pull a kitchen together and make it stand out!
Starfire glass for use in a splashback is now in your arsenal of home improvement tools! The Starfire glass will bring out your home's personality and make the splashback an area that your friends and family will comment on time and time again.