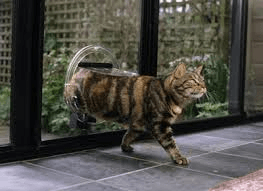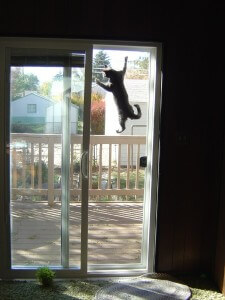 Firstly, What Thing People Say About Our Pet Doors? That They're 100% Worth It.
Always happy clients tell us how their pet doors have greatly decreased their stress levels, decreased their home expenses, and—most importantly—improved the happiness of their pets.
Are you tired of letting the dog in and out all day long?
Have you considered putting in a doggie door but decided against it because your door is glass? You are in luck!
Economy Glass can supply and install a cat doors in your home with no problems at all.
FOR ENERGETIC ANIMALS: Sturdy, Tough-as-Nails Pet Doors
Heavy-duty aluminum frames for extra durability.
Secure locking covers for when you're away.
Hinged flaps that designed to prevent tearing and chipping.
Large flap sizes for giant-breed dogs.
DRAFT & WEATHER-TIGHT PET DOORS FOR EXTREME WEATHER.
Withstand UV radiation equal to two years of sun.
Flexible and tight-sealed even at -40°F.
Withstand winds greater than 50 mph.
Energy efficiency equivalent to dual-pane glass.
First, what type of glass do you have that needs cut?
If it is tempered glass then you cannot cut it. Tempered glass is a type of safety glass and it will shatter if you try to cut it. If you do have tempered glass then you have to buy new glass for your door. If you want to go down that route.
So, If you do not have tempered glass then our glaziers can easily cut the opening for your pet doors.
Using a specialist glass circle cutter and refined techniques our glaziers can attend to your home and cut the hole in your desired location all in under an hour or so
Call us today for all of your pet doors requirements.
Economy Glass is always here to help you with your glass product-related issues or doors, window, shower, splashbacks, etc.