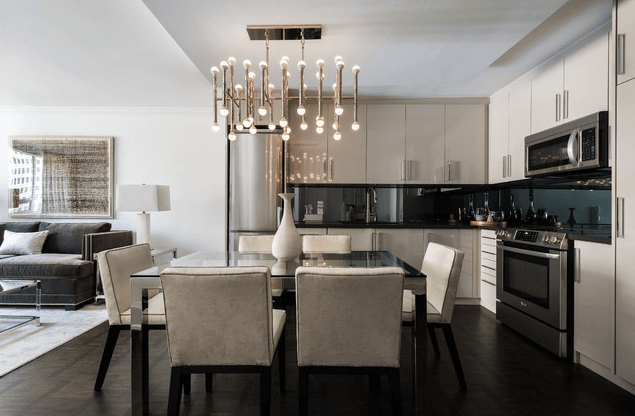 A smoked glass mirror differs from the standard silver mirror in that it offers a subdued reflection, and at the same time makes a strong style statement. This tinted reflection is ideal in many design environments, creating a mellow, smoother appeal, as opposed to the sometimes bright, overbearing feel of traditional mirror glass.
What Is Smoked Mirror Glass?
Also known as a grey mirror, a smoked mirror is normal mirror glass with colour added to it. It may be a dark bronze hue with a graduated look or a luxurious black tint. To create a smoky appearance, a mix of metal oxides is added to the glass when it is in its hot, molten state.
A lot of Melbourne's homeowners are not sure what the difference is between a smoked mirror or Antique Mirror Glass and a black glass mirror. They are actually the same thing. Both refer to the captivating elegance of a grey mirror.
Take a look at all the different ways this unique type of mirror can be used. Whether as a stunning statement piece or functional décor, a smoked colour always adds a special richness to a space.
Smoky Kitchen Glass Splashback
If you have a lot of metallic in your kitchen already or are using a black, grey and white colour scheme, using black mirrored glass for your splashback can be a fantastic style choice. The darker glass is perfect for this high usage area of the home as you can quickly and easily wipe away any splashes and splatters whilst cooking. It also adds a touch of refinement to an otherwise utilitarian kitchen scape.
Antiquated Grey Mirror- Antique Mirror Glass
Grey glass can instantly add intrigue to your interior space when you use an antiquated finish for your mirror.
Antique mirror glass framed with an ornately styled, aged bronze frame, this Antique Mirror Glass mirror becomes a gorgeous piece of wall art whilst also adding light and depth to the room. The darker colour of the glass perfectly balances the bright whites and clear glass used in the rest of the space.
Antique Mirror Glass Bedroom Backdrop
In this contemporary bedroom, the antiqued glass mirror behind the bed both creates the illusion of space and adds dynamism to an otherwise streamlined colour palette. Antique Mirror Glass makes the room feel warmer and richer.
Antique Mirror Glass has a grey tint and a smoky finish, which turns it into a point of interest but still lets it stay in the background in a pleasant way.
Smoked Mirror Closet Doors
Black mirror glass is a popular choice with closet doors. Frameless glass is fitted over the entire surface, making this space feel large and open, but with the softer reflection of the grey glass.
The smoky colour helps to quell the glare that can occur when you cover such a large space with a reflective surface. It also provides a nice dark contrast to the bright, white walls.
Cosy Bathroom Mirror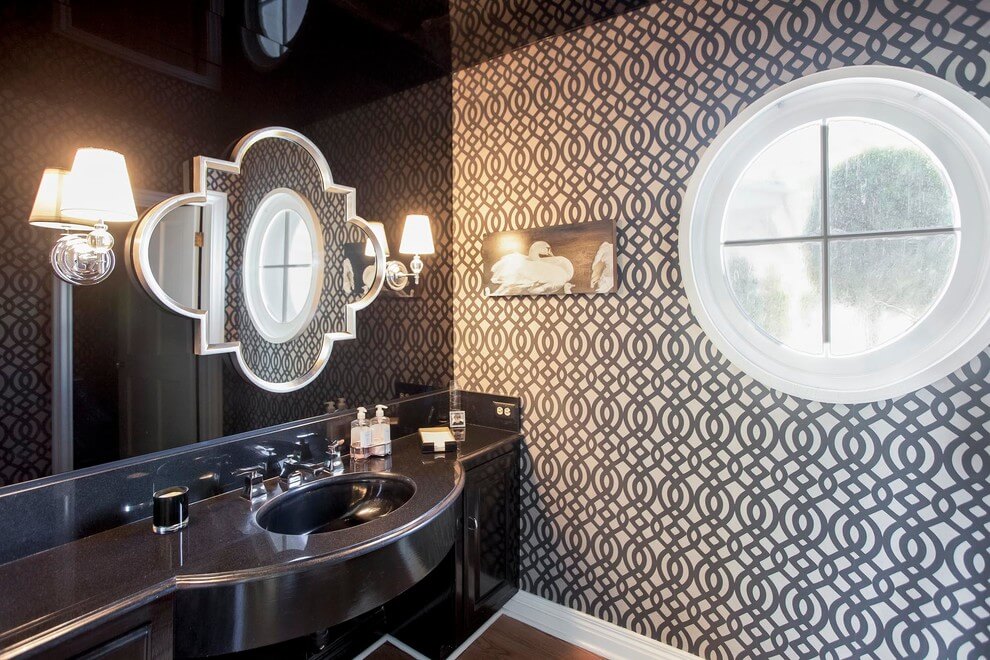 A smoky mirror in the bathroom compliments a dark, elegant colour palette. It brings out the richness and modern appeal of sleek, smooth surfaces.
The addition of a silver mirror with white framing and wall-mounted lamps provides an eye-catching feature and softens the large, dark surface.
It also provides a simple contrast to the busy wallpaper on the adjoining wall, the stone benchtop and the earthy timber flooring. For bathrooms that are more suited to soft lamp light than bright whites, the darker glass helps to complete an already cosy ambience.
Backlit Mirrors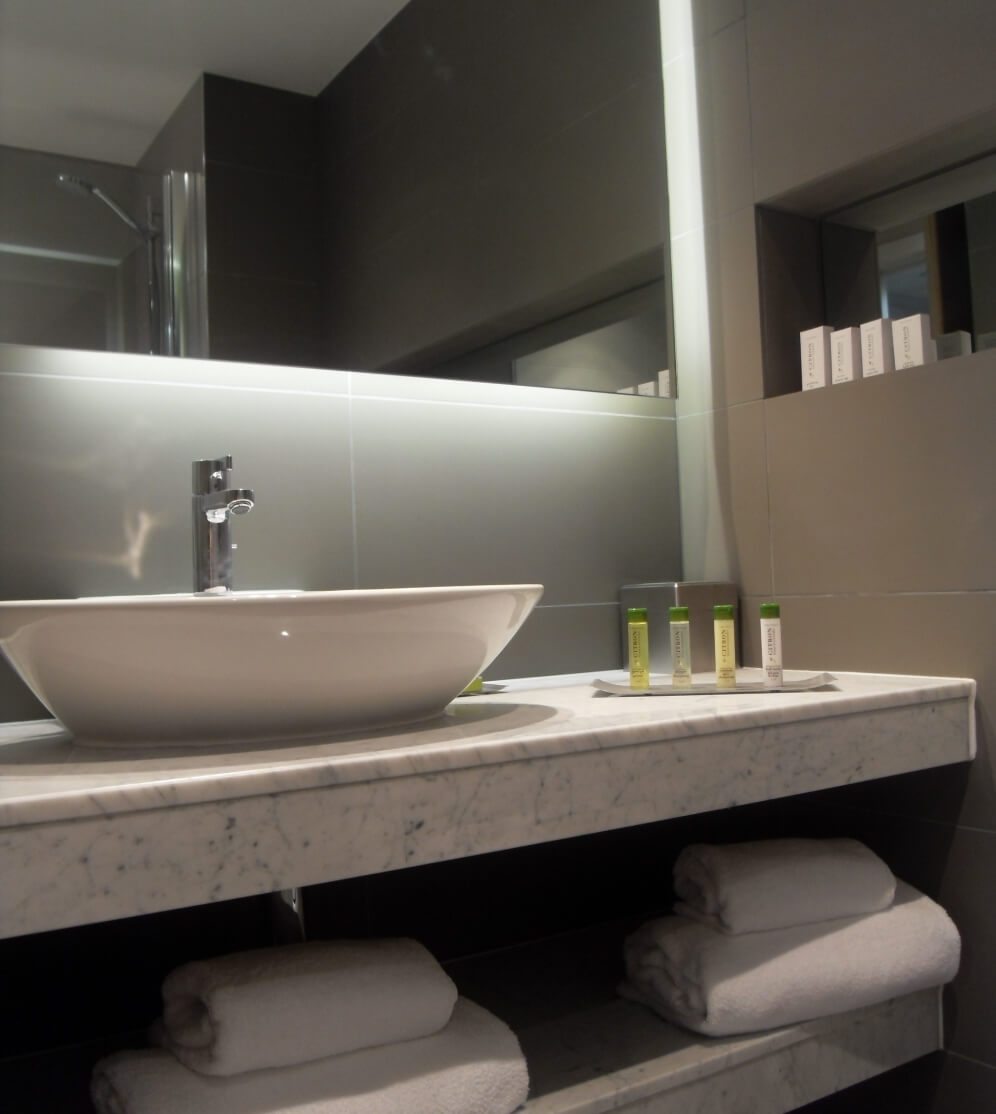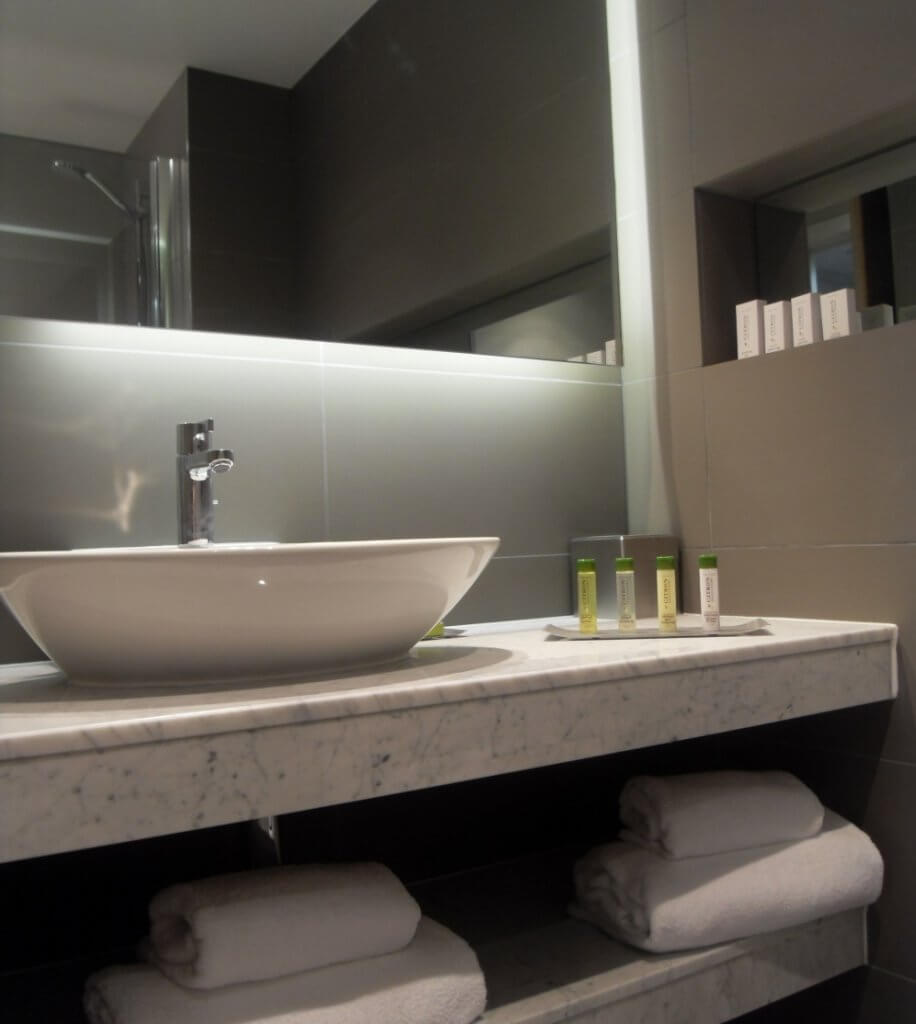 Here's another example of a smoky mirror in the bathroom. What's fantastic about this design idea is the contrast between the illuminated frame and the darker mirror glass.
Only with black tinted glass can you get such dramatic contrast. Paired with a marble bench top and earthy coloured wall tiles, this creates a soft, ambient space.
Home Wet Bar
The antiquated grey glass keeps the tone of this home wet bar smooth and sophisticated. Here's an example where the bright clarity of traditional silver mirror glass could detract from the urbane style created by the richness of the dark wood cabinetry and brass fixtures.
Entranceway
Here's another place where the softer radiance of antiquated grey glass enhances a space without distracting from the rest of the décor. It adds depth to the entranceway area. With this mirror, the diamond-shaped marks subtly reflect the black and white chequered floor, creating a totally original look and an eye-catching artwork in itself.
Customising Your Home with Smoky Glass
A black glass mirror is just as versatile as a traditional mirror. It can use to bring out the luxury and depth of any space, from the kitchen to the hallway. But, unlike a standard silver mirror, smoky glass adds mystery, intrigue and drama in such a powerful way.
Inspired? Find out more about how you can enhance your home with the right glass.