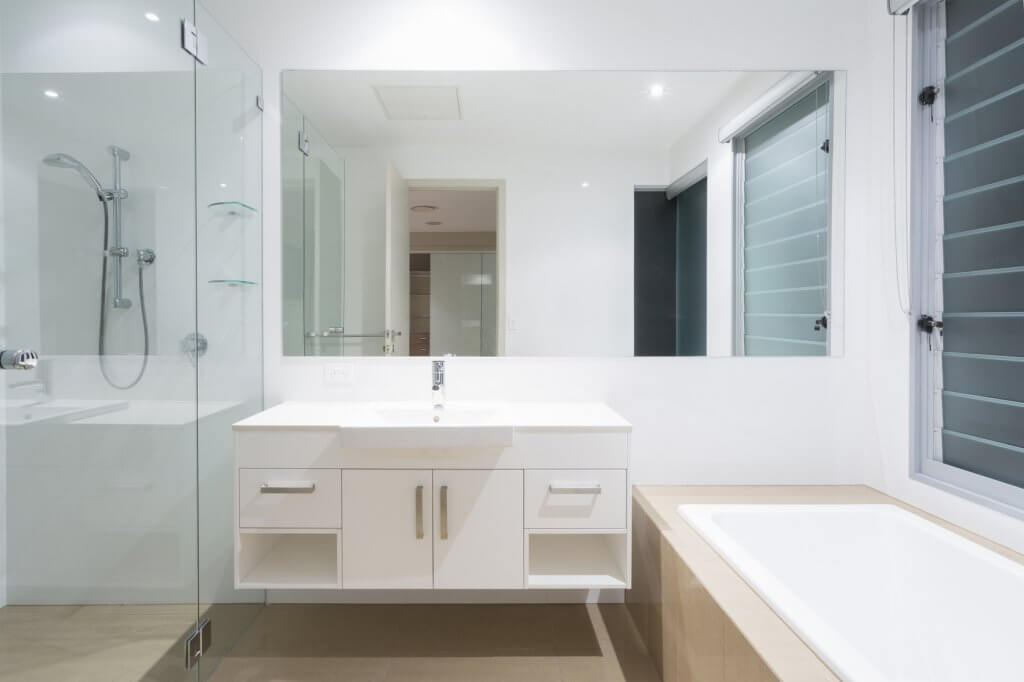 The best glass shower screens in the Western Suburbs of Melbourne achieve a balance between the practical. And the aesthetically pleasing.
The shower screen must be structurally strong and sound, but at the same time, crystal clear, fluid, and natural extension of the shower area, and with no overly conspicuous reinforcements or unseemly abutments.
Is it possible to achieve this in your shower screen installation, particularly with more ornate or sophisticated designs?
With corner glass shelving braces add shower screen installation, the answer to this question is a resounding yes!
Strengthening Glass Shower Screens
Traditionally, over panels have been used to provide additional strength to glass shower screens.
However, this has been shown to be ineffectual in terms of adding real integrity and rigidity in some circumstances – and can spoil the overall aesthetic of the shower screen installation.
Instead, use glass shelving that meets Australian standards to provide extra support and give you peace of mind in terms of safety.
How Glass Shelving Can Be Used in Shower Screen Installation
Glass corner shelves succeed in strengthening the glass shower screen by acting as a brace.
The appearance is one of a simple glass shelf with no obvious supports, so the overall effect of the glass shower screen is preserved.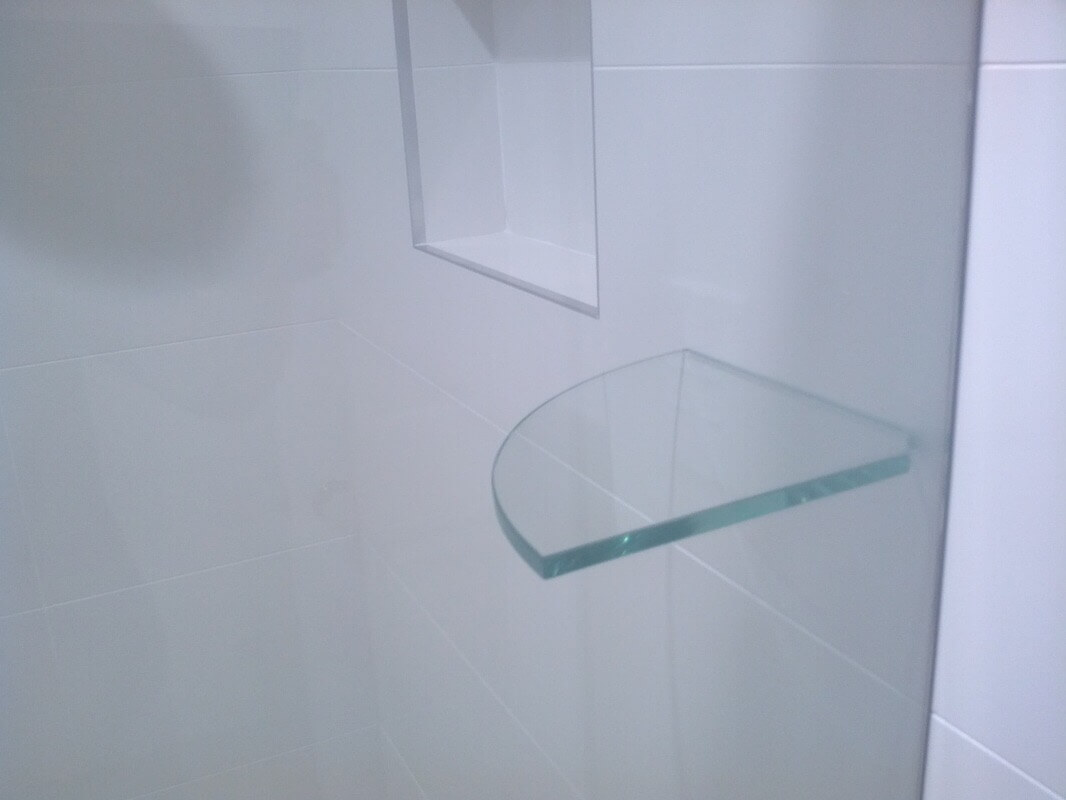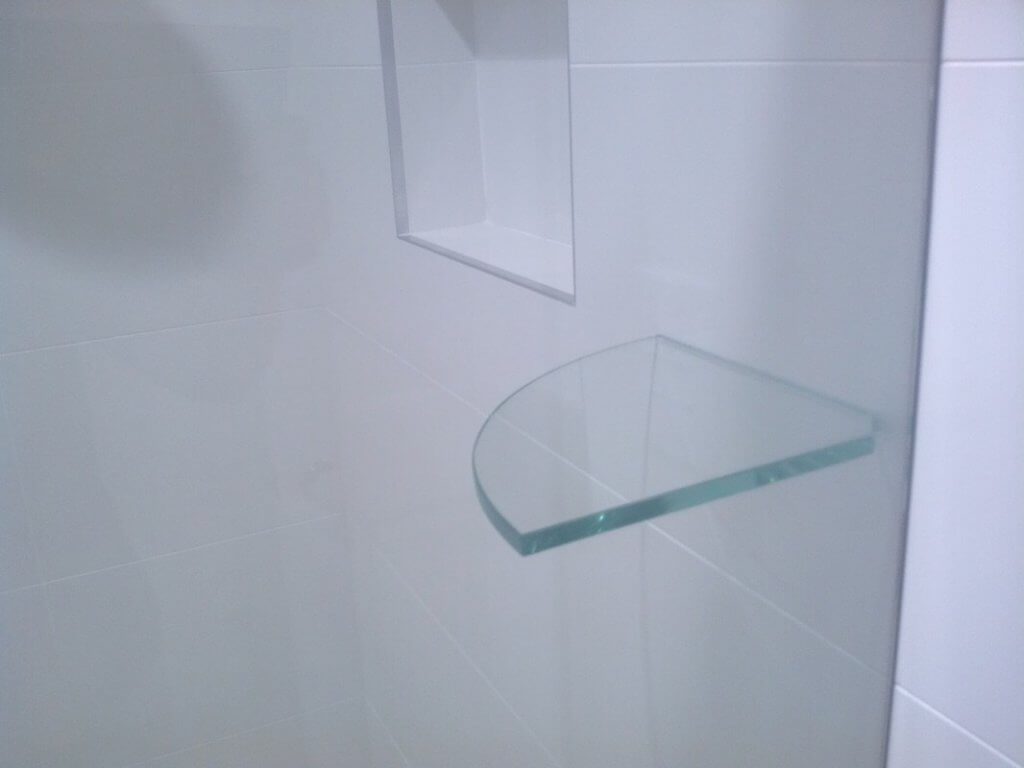 As well as a more practical, rigid, stronger, and therefore safer, shower screen, you have a shelf to conveniently store your toiletries. Corner glass shelves are suitable for all types of fixed-panel shower screens.
Fixing Glass Shelving to Your Shower Screen
Reinforced glass corner shelves fix to the wall with silicon or shower screen glass support brackets or both.
The brackets made from brass with chrome plating so they are durable, made to last for years. And aesthetically pleasing as well. Shower screen glass support brackets can support glass shelves that range in thickness from between 8 mm to 10 mm.
However, the most popular preference is to use silicone without brackets, providing a seamless and strong finish.
The Advantages of Using Shelving Braces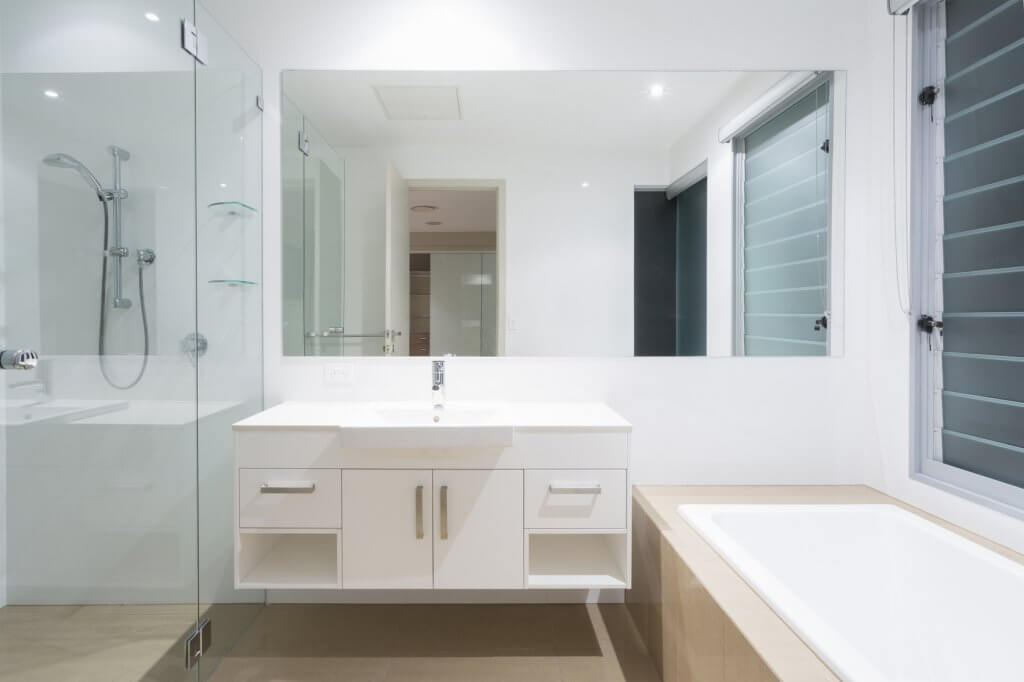 In the event that the support brackets become damaged, they are easy and cheap to replace. Glass shelving braces are a straightforward, practical solution when it comes to shower screen installation.
As well as strengthening your screen, they look great and offer valuable storage space for your shampoos and shower gels. The result is a stronger, safer shower screen and a beautiful shower enclosure that is stylish, functional, and easy to keep clean.