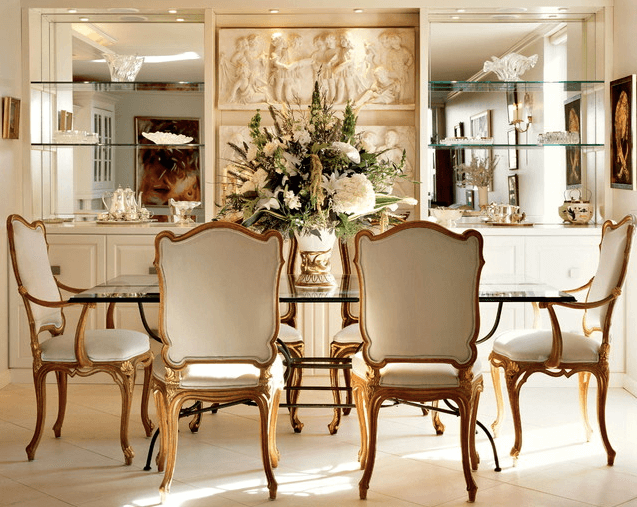 Mirror wall panels, no matter where they are placed in the home, encourage a refined, spacious aesthetic.
Consisting of large pieces of high-quality glass, they can add light and dimension to a room in truly remarkable ways.
Because of the versatility of glass architecture, and the endless possibilities of size, shape, colour and finish that you can get with custom wall mirrors, this is one feature that you can use to make a bold design statement, without overpowering a space.
Even more appealing, and what many property owners in Hoppers Crossing, Werribee, Point Cook and the surrounding areas of Melbourne don't realise until they experience it for themselves, are all the practical properties mirrored panels have.
Durable, easy-to-maintain and complementary to any interior design style, there's good reason more Australians today are opting for mirrored walls.
Where Are Mirror Wall Panels Used?
As with other architectural glass features, the 'where' can be anywhere you want to create the effect of more space, reflect light or draw the attention of the eye. Mirrored panels can be used:
On closet doors to open up the feel of an enclosed closet and to offer a functional reflective surface for checking one's reflection;

Along hallways to make a narrow space feel wider;

In entrance ways to create an ambience of drama and intrigue, whilst also reflecting any natural or artificial light;

On alcove walls for an attractive architectural element and to highlight statement pieces;

Along stairways, adding movement and light in a unique way;

Along the wall of indoor pools or home athletic studios;

Behind large pieces of furniture, such as a bed, office desk or surrounding a fireplace to add another dimension to a room; and

Anywhere you'd like to draw out more space, light, colour or energy into a room, large or small.
Practical Advantages of Mirrored Panels
Mirrored wall panels aren't just timelessly attractive, they are also easy to take care of and offer excellent longevity. Unlike other materials, such as timber and drywall, you don't have to worry about moisture build-up damaging your glass paneling over time or leading to mould growth. 
This makes glass a smart option anywhere near water or moisture, such as in or nearby bathrooms, kitchens or any indoor pool or spa area, the same way that glass splash backs, frameless glass showers and other glass features are becoming a popular choice in both new builds and home renovations.
Glass is also extremely easy to keep clean. A simple glass cleaner is all that is necessary to maintain a like-new shine on your mirrored walls. High-quality glass isn't going to lose its lustre and beauty over the years if you don't spend a lot of money and time maintaining, refinishing or updating it, like you have to do with other materials.
With today's advancements in glassmaking, architectural glass is also incredibly strong. This isn't a material that will break or scratch easily. In fact, as long as you work with an experienced glass company, your mirror wall panels will have to undergo a lot of impact in order to foster any marks or cracks.
Aesthetic Advantages of Mirrored Panels
From an aesthetic standpoint, large expanses of crystal clear, custom-made glass are always striking. Particularly with a frameless wall mirror, your glass will define your space with clean architectural lines. 
This is an appealing feature in modern, contemporary and industrial homes, but it also serves the more intricate interior design styles such as art deco, vintage or bohemian by balancing complex interplays of colour, shape and texture.
The other advantage is a greater sense of space. Where a single mirror can increase the apparent dimensions of a room and reflect back desired features, such as indoor greenery, natural or ambient lighting, or colourful pieces, mirrored walls will amplify this effect.
This can create an almost surreal environment, where it feels as if one could walk into the illusion of space.
Customization Options for Mirror Glass Panels
With mirrored walls for the home, it's possible to customize the glass so that it perfectly suits the character. And the dimension of a particular space, as well as your unique design vision. Glass can be cut to exact measurements to fit whatever space you'd like to cover with mirrored panels.
When your glass is installed, the dimensions are determined by how large the access to the room is, rather than the size of the wall. Then, multiple smaller mirrors are brought in and joined together before they can be mounted. 
This means you don't have to worry about your mirror being too large or cumbersome – the glass is often joined together. It does mean, however, that your wall needs to be perfectly straight. A glass professional should take accurate dimensions and ensure the wall is straight before starting your project.
Experienced glaziers will also be able to cut your glass out of larger squares. Giving you the exact shape you need. This can allow for interesting designs. 
For example:
Instead of using larger squares of glass, you could use pieces with a defined shape that are mounted together. Such as a honeycomb, diamond, or circular shape.
With frameless wall mirror glass, you can choose how the edges are done, from straight, polished edges to elegant beveled borders. Your glass can be finished with a bright, clear polish or sandblasted for a more fascinating appeal.
More property owners are opting for colored glass today, such as smoky or black glass. Or mirror glass with gold, rose, or copper tones.
Why Mirrored Walls Are Always Beautiful
Some people envision the more traditional approach when they think of mirrored wall panels for their homes. Large panels of the frameless glass cover an entire wall. Whilst this is a timeless choice, there are so many options for mirror wall panels.
From dramatic entranceways and faceted beveled edges to the mystery and intrigue of a full panel of colored glass. This is a design material that can be tailored to enhance your space – anywhere in your home – with striking, yet subtle beauty.