Thinking of commissioning a made-to-measure wall mirror? The right piece can bring light, warmth, and a sense of space to your living environment. The design team is here to offer expert advice on how to commission custom mirrors in Melbourne that perfectly suit your style.
Before You Brief The Company…
Knowing how you will use your wall mirror is essential before you commission it. An antique wall mirror will sit perfectly above a Victorian fireplace, for example, while a classic silver mirror is ideal for a sleek and modern bathroom.
Think about your room before you consider which style, shape, size, and color of wall mirror to choose.
Also, have a budget in mind that you're comfortable with – the cost of a wall mirror per metre can vary greatly depending on the materials used and the finish selected.
It's always a good idea to shop around before deciding on which company to use for custom wall mirror in Melbourne, unless the business you're considering has a price-match guarantee and you're confident that they offer the best possible service.
Make sure that you're aware of any additional costs before agreeing to commission the work, such as delivery and installation fees, framing, and any extra costs for materials that have been specially ordered for you.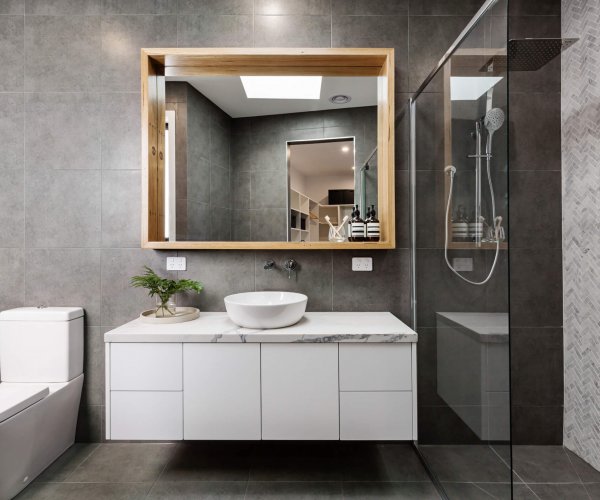 Start With The Basics
Did you know that low-iron mirrors are now available, which provide higher definition reflections with more vivid colors than those of standard wall mirror?
Consider whether you'll opt for a standard or low-iron mirror, and whether or not you will have a foil safety backing – this offers additional protection to your wall mirror and keeps all pieces in place should your mirror break. And is highly recommended for larger and heavier wall mirror – and which wall fixings you'll need if any.
Selecting A Mirror Colour And Style
Cool Colour Choices For Modern Appeal
Your mirror color options are endless. Choose from classic silver or a striking bronze or grey tint, or, for something truly unique, opt for a custom mirror color, such as rose, green or blue.
Alternatively, you can opt for a satin finish that is acid-etched, which adds a softness. And warm shadow to the reflection that is as unique as it is chic.
Antique Venetian Or Roman Styles
If your setting is classic rather than modern, consider opting for an antique-style wall mirror with stunning scrolling and curved corners that will perfectly complement your timeless decor.
Choosing A Mirror Shape
The shape of the mirror you choose should enhance and complement the overall style of your room. Planning a modern bedroom for your son or daughter? Why not opt for a fun and playful diamond-shaped mirror?
Alternatively, an arch mirror would perfectly match a rainbow princess theme! If you're planning for a more classic setting. Opt for a circle or oval shape that's pleasingly gentle on the eye.
Edging Options
Most standard mirrors have a perfectly polished edge, which makes them easier to frame. However, a range of alternative edging options is available.
For a sleek and sophisticated look, opt for a bevelled edge in your choice of angle– most bevels angled from 20 to 40mm into the wall mirror, but you can opt for a special custom bevel if you're aiming for a more dramatic and contemporary look.
When you pull together all of these elements in a harmonious way, you're sure to end up with sleek, sophisticated. And elegant custom mirrors in Melbourne perfect for your chosen interior decor.