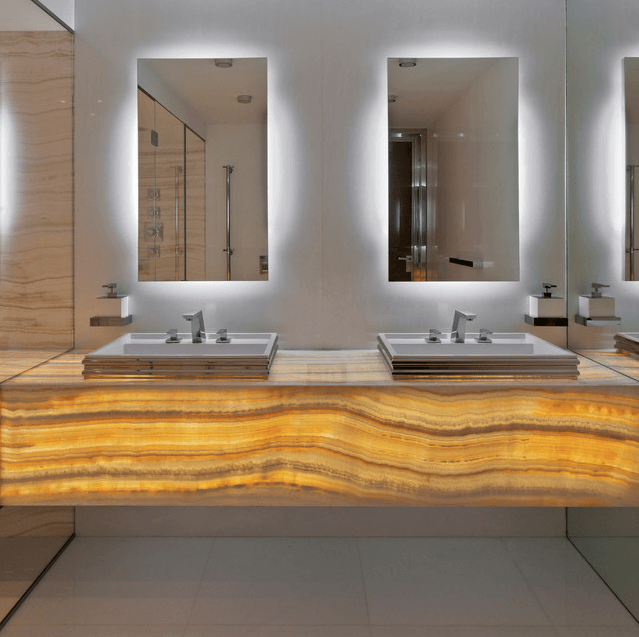 When it comes to the flawless aesthetic and design longevity you want from your beautifully made custom bathroom mirrors, every detail matters.
From having your home ready to a professional installation. There are a lot of aspects to the process of getting your mirror glass up on the bathroom wall. That will impact the overall success, and appearance, of the project.
These are the things you won't read about in a sales brochure for bathroom mirrors or learn as you browse through interior design magazines or industry websites.
These are the nuts and bolts of getting the results you want with your custom-made mirror, including original custom frameless bathroom mirrors. Find out the nuances that can make or break your bathroom mirror expectations.
Your Bathroom Access Dictates Your Mirror Size
A lot of homeowners look to the size of the free space on their bathroom wall when determining the size they want for their custom mirror. When it comes to actual practice, however, it isn't wall size but bathroom access size that will dictate mirror size.
If you have a narrow doorway to your bathroom, you may not be able to get a large, one-piece mirror that will cover your wall space. What can happen, however, is smaller mirrors can be joined together. This way, you can still get the look you want for your custom bathroom mirror, even if your room access is limited.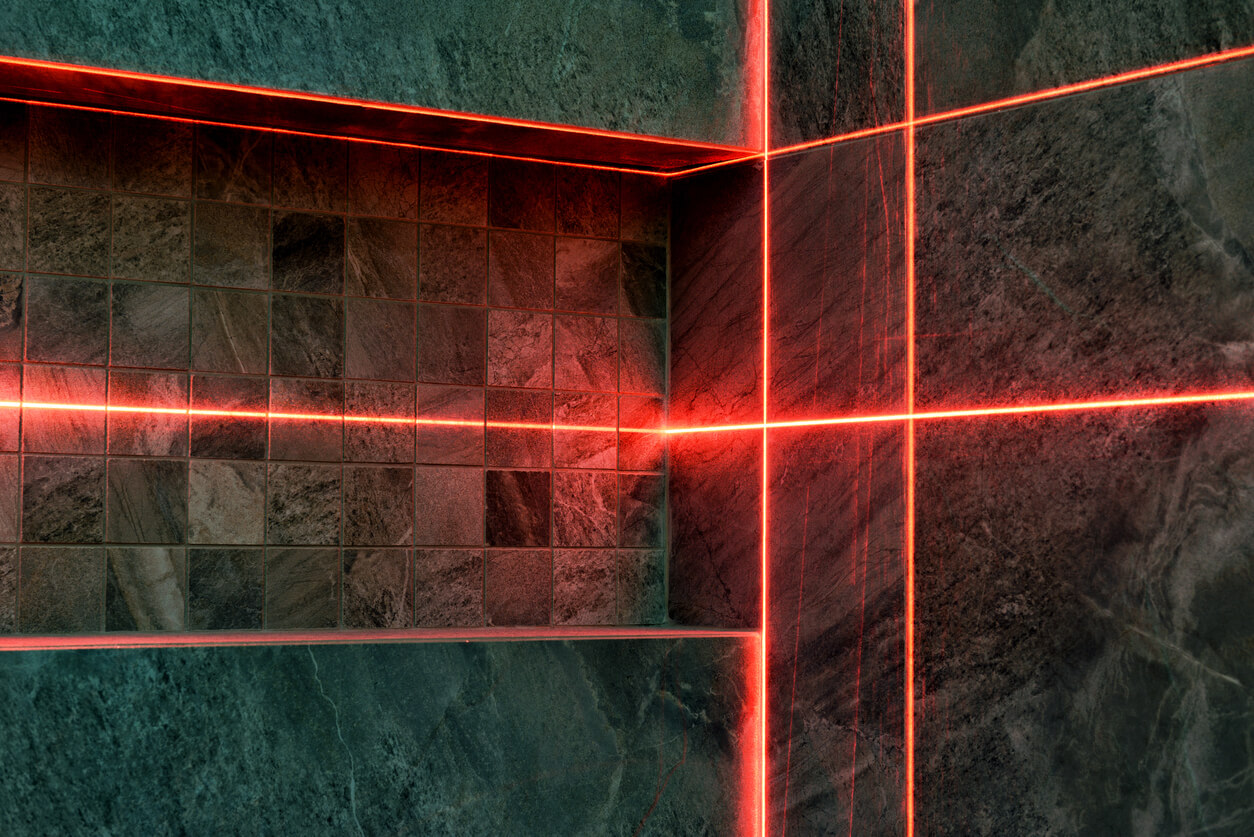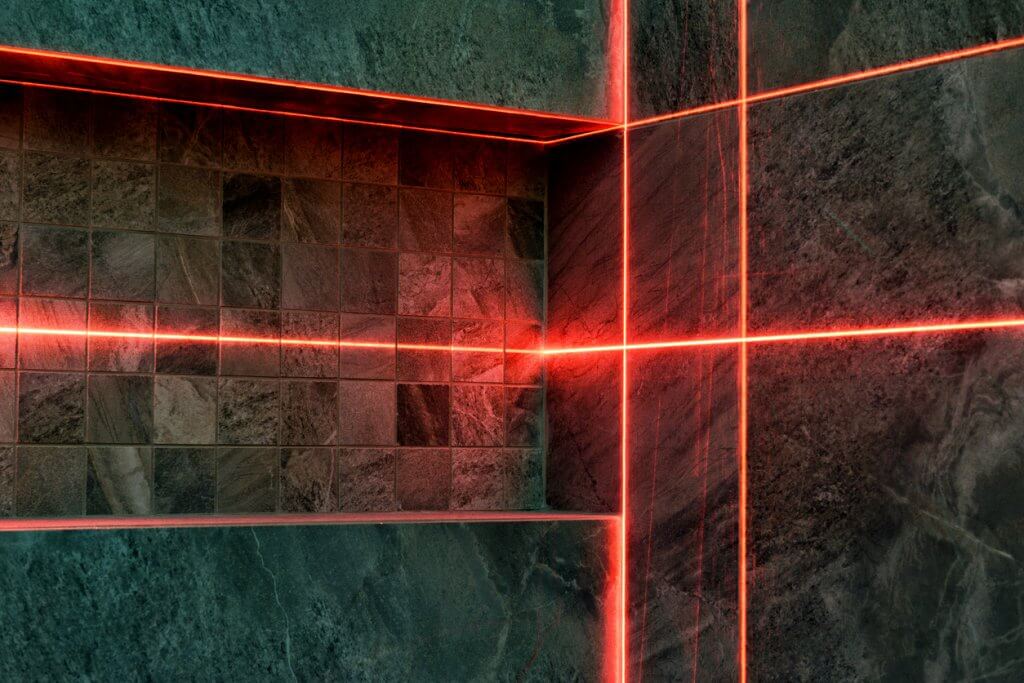 When you work with an experienced glass company to have your custom mirror made, they will come to your home to measure and assess your space. By measuring the wall as well as the access way, they will know how your mirror glass needs to be cut and joined to achieve the dimensions you want.
How Straight Your Wall Is Matters
For joining together smaller mirrors, your bathroom wall has to be perfectly straight. Especially in older homes, over time either the timber or concrete in the foundation can begin to slide, or in some cases the foundation was never perfectly put in. It's important for someone to check your walls when determining the dimensions of the mirror you want to put up in your bathroom.
It's also essential for your glazier to have precise measurements. This is why you'll notice with experienced glass professionals, they'll come to your property to get the true dimensions and to ensure the wall is straight using a laser and level.
A Special Glue Will Preserve the Pristine Appearance of the Bathroom Mirror Glass
This is one mistake do-it-yourselfers and inexperienced builders often make – using the wrong glue. It's important to use the right glue to install a mirror on the wall. Not only does it need to be powerful enough to permanently hold up the heavy glass. But, it also needs to be made from ingredients that work well with the chemical composition of the glass.
Using the wrong glue can yield a fatal flaw in your elegant frameless custom bathroom mirror. Some glues will damage the silvering on the mirror. Eventually, this damage will appear on the front of the glass, leading to unsightly blemishes.
There's More Than One Way to Mount a Mirror
Using glue to attach a bathroom mirror to the wall is only one option. In fact, depending on the aesthetic you are going for. It may be a better idea to use an alternative method so the mirror doesn't sit flat against the wall.
You can mount the mirror using a stand-off bracket, creating an intriguing shadow line behind the mirror. This is an excellent design technique when you want to use a backlight behind the mirror glass. It creates a negative detail with a shadow line, which is perfect in a modern or industrial-chic-styled bathroom. The other advantage of using bracket installation is that you'll be able to remove the mirror and reposition it later on if you want to. This isn't possible with an adhesive installation.
Handle Your Mirror with Extreme Care
Your custom mirror glass may be strong but that doesn't mean it won't crack if not properly cared for. You should always veer on the side of caution so as not to risk damaging the glass. Probably the biggest travesty in the world of luxury home builds is watching a stunning custom frameless glass bathroom mirror crack before it even makes it up onto its mounting position.
Firstly, make sure the glass is never set down on tiles or any other hard substrate material.

When the mirror is transferred from the shop to the property and mounted. It should be packed with rubber packers and then glued.

Then, the packers can be removed once the glue has dried, and the mirror can be corked.
Taking special care of the mirror will ensure it doesn't crack before it is even installed. It will also encourage the longevity of the glass. You don't want it to be close to cracking during the installation process. As this would make it more vulnerable to normal wear and tear over the years of use.
Relish the Originality
Custom bathroom mirrors offer property owners an attractive mirror that is made to complement and enhance a specific interior. This is even more relevant with frameless glass mirrors. Where you can achieve a unique size, shape, and edging; the design possibilities are truly endless.
Make sure you know your options with putting up a custom mirror in the bathroom and what needs to be done, both before and during the process, so no problems arise. Then, you can appreciate your original architectural glass for years, making the planning, envisioning. And the somewhat tedious nuances of the installation process – well worth it.