Glass splashbacks are by far the best way to really modernize and brighten up your kitchen or bathroom. Years ago you had the bewildering array of tiles of different sizes, shapes, colors, and textures. The one thing that all tiles have in common is that they all need grouting onto the wall. This grout can look untidy unless you have the tiles fitted by a professional and they are a magnet for harmful bacteria.
If you are looking to really spruce up and bring your kitchen bang up to date, whilst making it easy to maintain and clean, glass splashbacks in Melbourne are most definitely the way forward.
Break With Tradition
All too often, the mind wanders to ceramic tiles when it comes to a kitchen or bathroom makeover. It's hardly surprising either as most bathrooms and toilets usually come complete with at least a couple of rows of tiles around the bath or above the wash basin.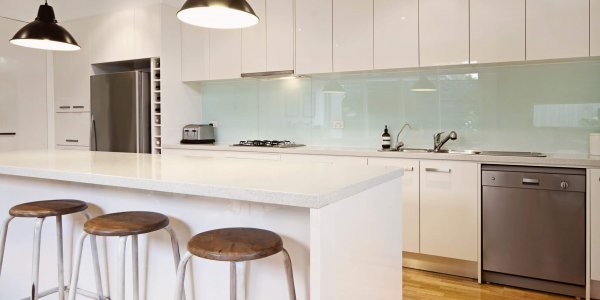 Tile Dust, Sharp Edges, And Grout Smears: Not With A Glass Splashbacks
The process of installing tiles always has been an unenviable job. The walls must be prepared perfectly and the tiles need to be measured to ensure the end runs look good and don't end with a thin sliver of tile, that looks like it's been put there just to fill the gap. Tiling also takes a lot of time, tools, and mess. Cutting is required for tile and this creates a lot of dust, and grout has to be allowed to dry before the cracks can be filled and the surfaces polished, again, more dust.
Glass splashbacks in Melbourne come in various designs, colors, and patterns; the possibilities only limited by your imagination.
Your new glass splashbacks can even have pictures. You may want a subdued pattern or a wild and wacky explosion of color, the choice really is yours. The kitchen or bathroom glass splashbacks has the advantage of being able to easily combine style with simplicity and they are also extremely practical.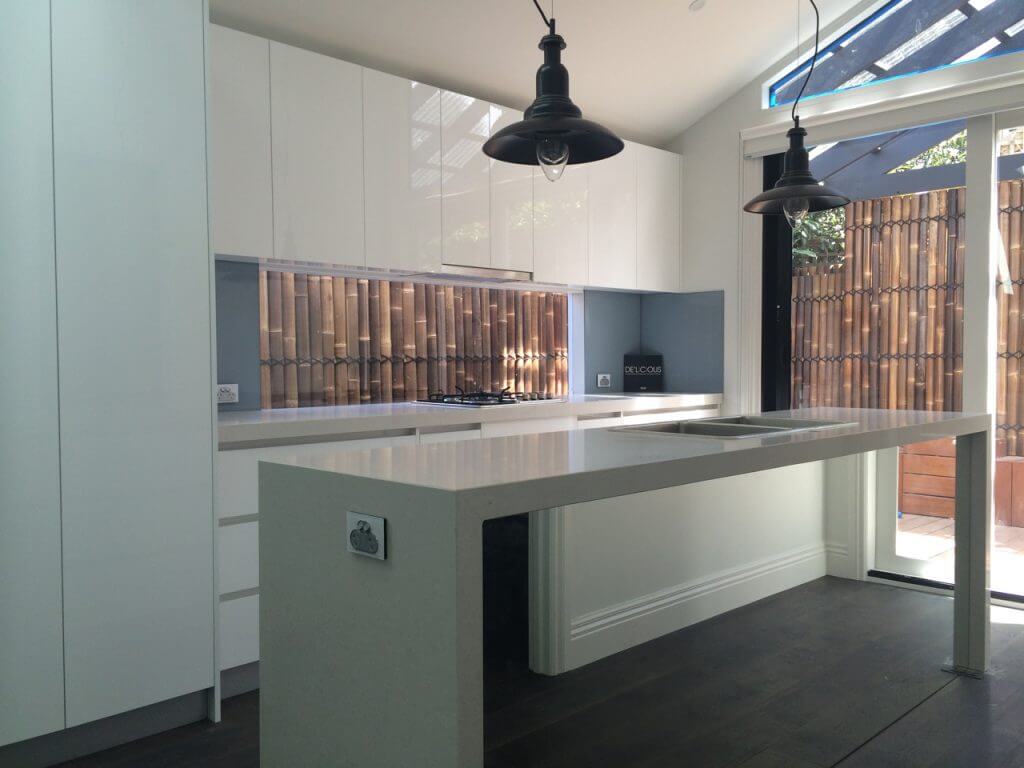 Bacteria On Tiles And Grout: Not On A Glass Splashbacks!
A ceramic tile is usually shiny, hard, and smooth, as are the melamine and laminated surfaces like the kitchen worktop. The stainless-steel kitchen sink, or the porcelain basin in the bathroom. Most people think that these surfaces all remain pretty clean and hygienic, but a dark secret lurks in every grout line or worktop joint.
Glass splashbacks in Melbourne or work surface is a different story though. Glass is naturally smooth, hard, and exceptionally easy to clean, it is even finding favor in surgical establishments because of the way it can keep so clean. Even a textured glass kitchen splashbacks is easier to clean than other surfaces as it doesn't have joins and grouted areas.
The same said about a glass kitchen worktop too, it has seamless joins and is exceptionally smooth and easy to clean.
A quick spray of your favorite anti-bacterial cleaning fluid and a wipe-down with a clean disposable kitchen paper towel will leave your glass surface hygienically clean and will protect you and your family from bacteria that could have the potential to cause serious food poisoning.