West of Melbourne homeowners has fallen in love with glass splashbacks because of the superior durability, low maintenance and striking aesthetic appeal of glass.
For those who also crave a distinguished design element, nothing compares to the beauty and glacial quality of textured glass splashbacks.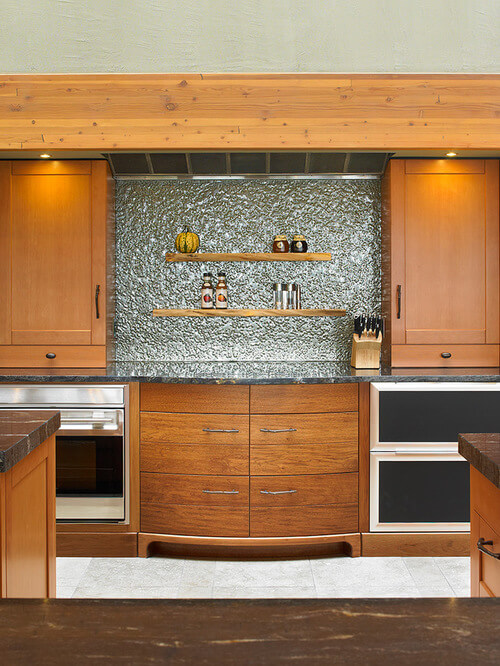 With the help of an experienced glazier, there's no limit to what can be done with different textures, patterns and finishes. With today's glass technology, builders and designers can offer that little something more to transform an interior from beautiful to breathtaking.
A Look at Textured Glass Splashbacks
The way light interacts with textured glass is part of what makes this type of glass splashback so desirable. Different textures, from straight lines or clean geometrical patterns, to more natural patterns like waves, swirls, or a seemingly random design, result in an attractive, interesting visual element, creating more light and another dimension to an interior space.
The textures are created during the manufacturing process. When the glass is brought to a high enough temperature, it becomes malleable. This is where a mould is used to create a textured look and feel. The result is a stunning statement piece, perfect for modern interiors.
What You Didn't Know About Textured Glass Splashbacks
Textured glass splashbacks aren't just gorgeous; they also have several distinctive attributes that make this type of glass splashback so noteworthy.
They are often finished with metallic paint to help create a glacial look;

Economy Glass uses 6mm toughened glass, resulting in long-lasting, durable textured splashbacks that meet

Australian safety standards

;

Textured glass can be customised to create any shape or pattern;

It is mould-resistant and just as easy to clean as other glass splashbacks;

With a trained glazier, it is possible to cut and shape a textured glass splashback to fit any space;

Textured glass splashbacks aren't just for kitchens – they can be used in bathrooms, laundries, home offices, outdoor entertainment areas or anywhere else;

The metallic, clean look is well paired with stainless steel fixtures;

Capable of allowing light in, yet creating privacy, textured glass is also popular in office interiors; and

For further customisation, textured glass can be painted – Economy glass issues low iron glass, which is well suited to back painting or coating.
The Endless Possibilities of Textured Glass Splashbacks
You aren't limited to the metallic look and striking patterns when you opt for textured glass. If you want to add a splash of colour or the soft elegance of a matte finish glass splashback, an experienced glazier can make it happen.​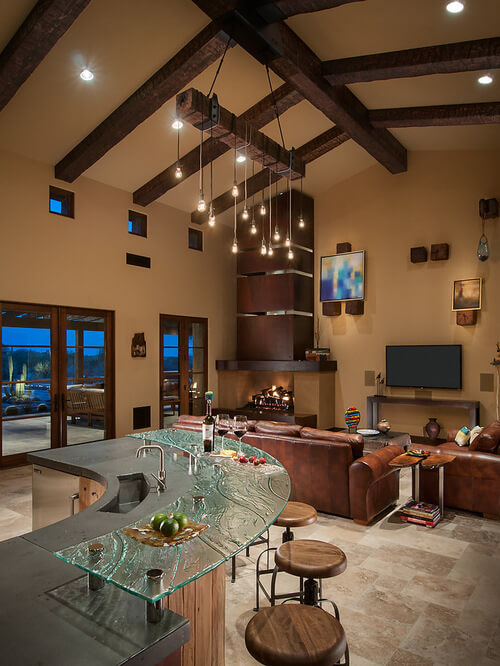 With a patterned glass splashback, any image, pattern, or graphic can be applied to the glass. As long as an image is of high quality with a very high resolution. Anything can use, from nature-inspired images, such as ocean waves or cherry blossoms. To geometrical patterns and swirls of colour. Adding a pattern to textured glass splashbacks. It is possible to create a true work of art that also possesses the functional benefits of glass splashbacks.
Some people prefer the elegance of a frosted glass splashback. Combine the softness of a matte finish with a custom texture to create a truly dynamic appearance. This look compliments a modern, minimalist interior, yet brings a subtle expressive flourish.
Transform Interiors with the Pure Beauty of Glass
Glass is truly a building material with a limitless quality. Textures, colours, patterns and different finishes can be used, combined, and customised to create – anything.