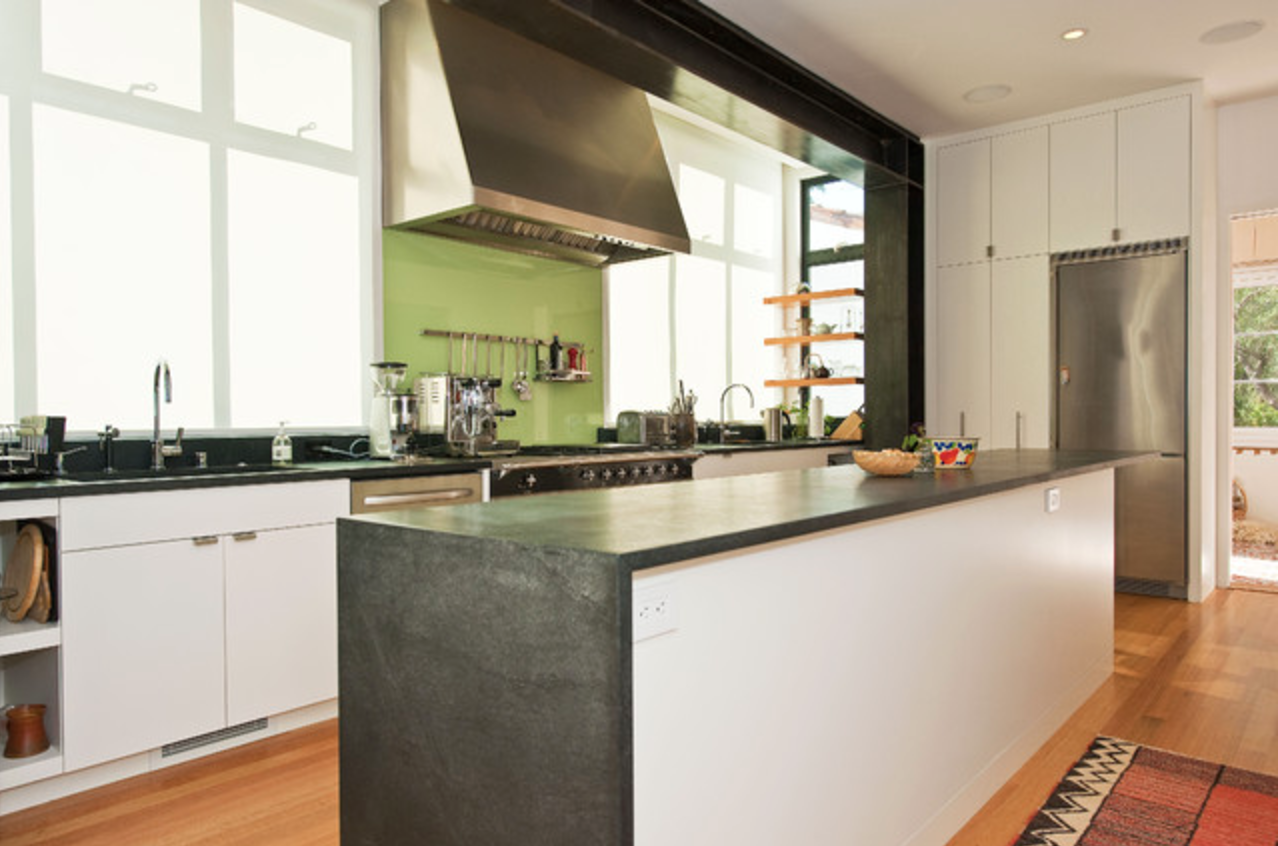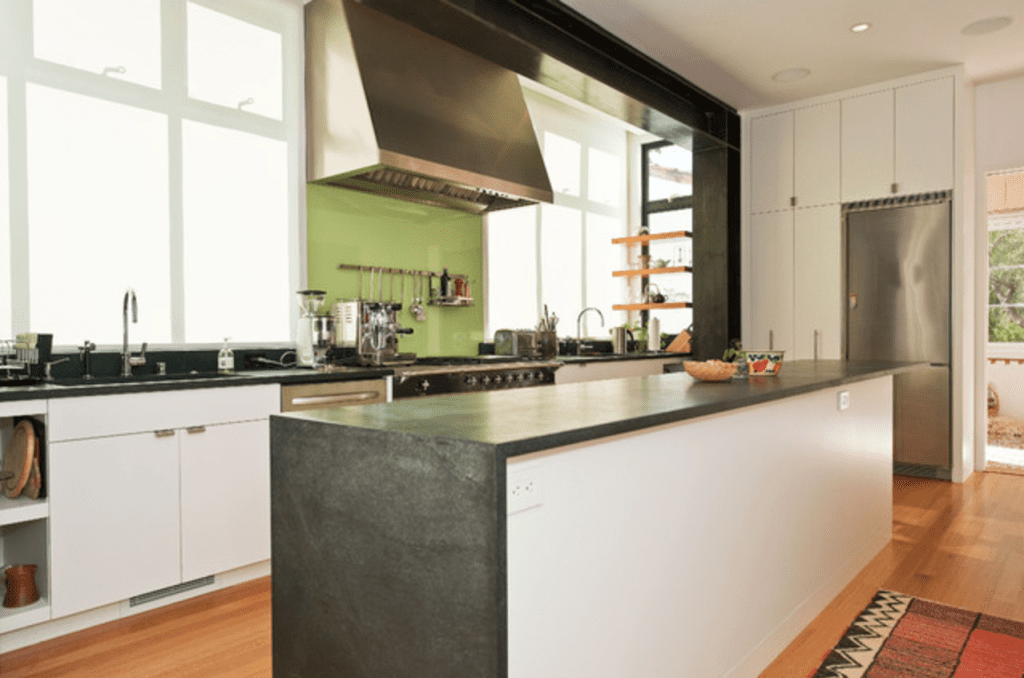 Whether it's for a new home or a remodel in Melbourne's Western Suburbs, kitchen design projects should take market value into account.
One of the most impactful design choices, according to a recent Zillow study, is kitchen colour.
This study, which analysed colour schemes of nearly 50,000 homes over a 10-year period, found homes with neutral paint selections tended to sell above the asking price. Homes with bolder choices more often sold below asking price.
Another factor that affects a home's market value is kitchen craftsmanship. Trulia says kitchens and bathrooms are the two interior spaces where the most value can be added during a sale.
So, it makes sense that a well-crafted and well-appointed kitchen will help a home create more value than a home with a sloppy, poorly-appointed kitchen.
Both factors converge in a glass splashback project.
With the right colour selections and quality craftsmanship, you can create a stunning interior focal point that will help the home sell. If those factors aren't addressed, however, you may have to remove the glass splashback, which can lead to higher costs and long delays.
Below, we detail 4 crucial decision points in every splashback project that will help the feature withstand the test of time so that it can be an asset when it comes time to sell the home.
1. Use Low-Iron Glass
In regular glass (also called "clear" glass), the iron content creates a greenish tint, which is especially prevalent around the edges.
Ultimately, using regular glass leads to big problems. The selected paint colour will look much different behind the glass than it does anywhere else.
Yet there's no way to know the level of colour distortion until the splashback gets fixed to the wall. By then, it's too late!This creates a major issue for kitchen designers, who select the paint colour to work together with other kitchen elements to achieve his/her desired look.
If regular glass distorts the paint colour too much, the designer may want the entire glass splashback removed. Premium manufacturers, like Economy Glass, always use low-iron glass for higher quality and more accurate colouring.
Features of low-iron glass include better:
Transparency;

Light transmission;

Brightness; and

Colour restitution.
In fact, low-iron glass improves transparency by 4-5% over the regular glass.
This means the selected colour will show through the glass with the utmost clarity, reducing the risk of a dissatisfied client and the need to remove the glass splashback.
2. Cut the Glass with the Proper Tolerances
It's industry standard to include a 2mm tolerance between the edge of the kitchen element and the glass.
These dimensions are perfect as they allow room for the sanitary grade silicone to penetrate and seal the join, while not being noticeable to the naked eye.
In addition, this space acts as an allowance for the glass to move slightly if the house moves or settles. This presents a craftsmanship challenge for the glass manufacturer.
If they measure and cut the glass with tolerances that are too small, the glass may shift and affect the spaces around power outlets, the worktop and the cabinets. If they measure and cut the glass with tolerances that are too wide, the seamless quality of the glass could be altered by visible sealant lines.
At Economy Glass, our technicians constantly train with the cutting edge of laser measuring technology. This enables us to offer glass splashbacks cut to size in an almost unlimited range of shapes and finishes. It also means that we measure tolerances with the utmost accuracy and cut the glass to precisely follow those measurements.
3. Choose Colours with Care
One of the many benefits of a glass splashback is the fact that the glass protects paint from fading. Combined with the use of low-iron glass, this means your initial colour selection will stay true and vibrant for many years.
It also means the initial colour choice is vital for the long-term success of the feature. If the selected colour helps promote a timeless style to the space, it will be a market value asset.
If it doesn't, you may have to removing glass splashback to paint the wall a different colour.
What types of colours promote timeless style?
It's no secret that neutral tones appeal to more homebuyers than bolder choices. By pairing the splashback colour with the selected neutral tones of the surrounding walls, you can create a clean look that will appeal to many home buyers.
Yet this is not a uniform rule by any means. For instance, research shows homes with all-white kitchen palettes sell below expectations.
Pairing a white colour palette with a painted glass splashback, however, accentuates all the cleanliness and freshness of a white kitchen, while adding a stand-out compliment of colour and depth.
4. Select Digital Prints with Staying Power
Building on the point above, printed glass splashbacks give designers and remodelling homeowners the opportunity to put their personal statements on kitchen space.
They can display their favourite pattern, family photo, landscape or cityscape in a unique, eye-catching way.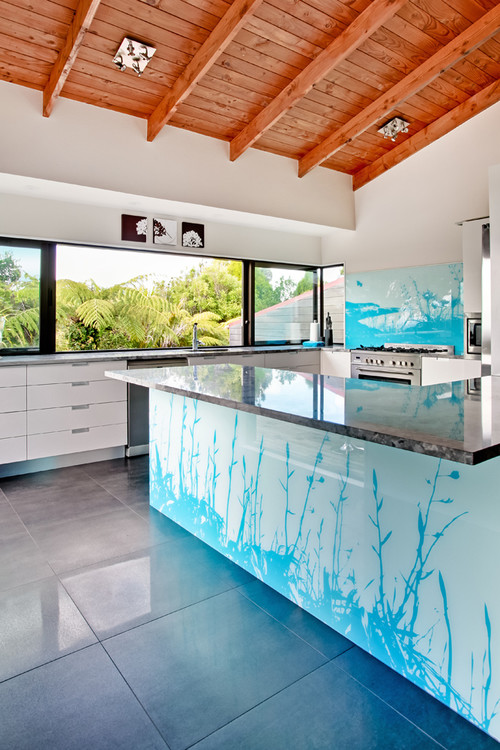 For resale purposes, however, their personal statement may not appeal to wider audiences. If the selected image is too personalised, you may have to removing glass splashback and the print to find another solution.
Conclusion: Removing a Glass Splashback Should Be a Last Resort
There's no limit to the amount of personalisation you can pour into a home. Thanks to their safety features, durability and light-reflecting qualities, glass splashbacks offer designers an almost limitless spectrum of colours and decor choices.
Yet in this ultra-competitive atmosphere of Melbourne's housing market, homebuyers only reward the best design choices and the best quality craftsmanship. That's why it's important to consider these tips when designing your glass splashback project.
With the right colour choices and installation techniques, the splashback will present the "wow factor" that will help the home sell fast for a premium price.