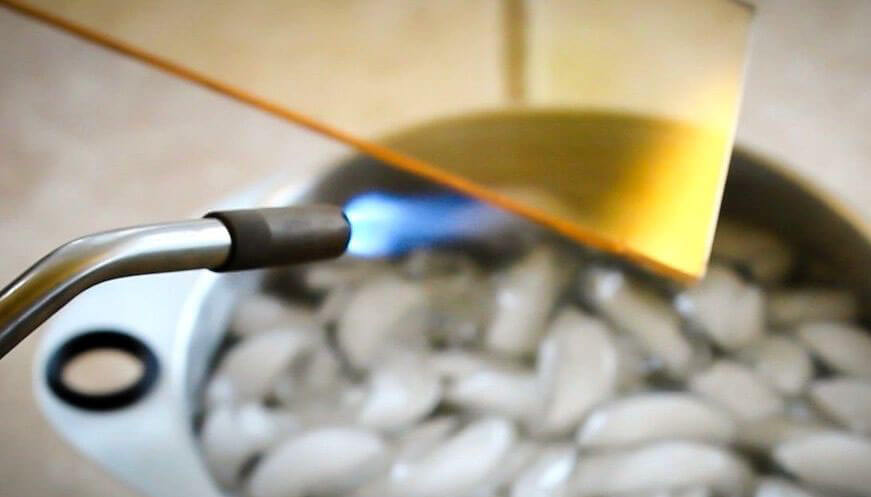 There is something primordial and soothing about crackling campfires, don't you think? This is probably why the flickering ember that fireplaces and stoves omit immediately warms our hearts.
No matter how cozy they are, stoves, heaters, and fireplaces can still be hazardous. This is why considering their safety features along with their aesthetic and thermo-technical aspects, is extremely vital. Whether you are looking for design, functionality, or a sense of security, a wide array of Robax glass viewing panels can guarantee complete fire protection and genuine enjoyment.
Image courtesy of eBay
If you are looking for a glass panel for your fireplace, heater, or stove, here are some fascinating facts that you might want to know about Robax and why it is a great glass replacement.
1. Robax is Extremely Heat Resistant
Did you know that Robax ceramic panels far exceed the thermal endurance of standard tempered glass? Generally, tempered glass cannot be used in environments with temperatures exceeding 500F. This is due to it shattering into pieces. Robax glass panes can stand up to temperatures as high as 1400F for a certain amount of time without breaking.
2. It Can Withstand Both Fire and Ice
Just as Robax ceramic panes can withstand extreme heat, they can also be subjected to freezing environmental conditions. These panes were designed to operate at temperatures lower than 400F and can withstand shocks and considerable shifts in temperature.
3. It Does Not Require Brazing
Robax ceramics do not undergo brazing(the process of melting two or more metal items and flowing another metal substance into a joint). However, they can withstand brazing temperatures of over 600 degrees Celsius.
4. Robax Glass is Functional
Robax ceramic glass offers maximum freedom of design, from the many possible shapes to a variety of different sizes. These panes can be available in flat, round, or angular shapes to turn fireplaces into cozy meeting points. Likewise advanced types of Robax help reduce the heat permeability of a fireplace, wood burner stove, or furnace observation window, thanks to the use of specially engineered coatings.
5. Robax is Robust and Tough
Robax glass ceramics typically undergo the standard glass manufacturing process. But once, they cool down, they are then reheated to partly crystallize the glass. This controlled heat process gives Robax the hermetic sealing properties of typical glass and the strength of ceramic.
6. Robax Engineered With A Superior Margin Of Safety
These glass panes allow the best physical closeness and possible viewing of the fire while providing a reliable shield against smoke and the sparks that fly off from it.
A good design and even better protection features say more than words. With Robax glass ceramic panes, you can enjoy the view and the warmth of the fire with the assurance that they has designed with safety and security in mind. Robax is certainly a luxury anyone can kindle every day.
Interested in Robax glass ceramic panes? Give us a call or shoot us an email for more information.