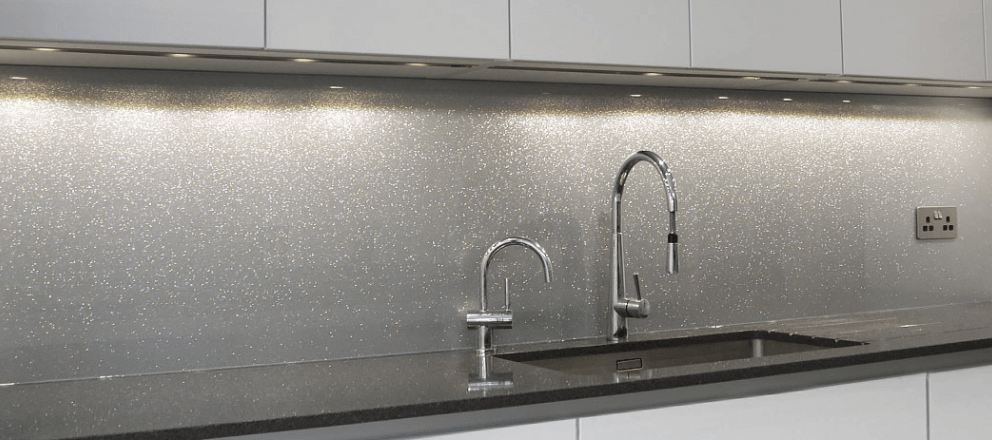 Are you interested in remodelling a room in your house with a splashback?
One of the most important points of the remodel comes in the design of the splashback. 
Splashbacks can represent a beautiful accent piece to the overall design dynamic of your kitchen, bathroom or even home office. Best of all, new advancements in glasswork allow for amazingly vibrant glass splashbacks colours or effects that you can install in your new space.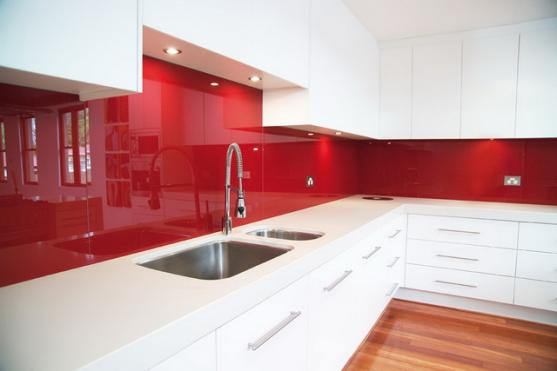 Glass Splashbacks: Functional, Beautiful Design Accents
Glass splashbacks are quickly becoming an in-demand style choice for both new and remodeled kitchens and bathrooms West of Melbourne. This style choice is nothing new though – it has remained a consistent choice from retro designs to contemporary fusions. 
However, breakthroughs in painted glass have taken this design to newer and greater heights. And, it's revolutionising the way many people envision their home interiors.
Glass splashbacks colours encompass a wide range of choices for the savvy designer. And pairing a quality glass producer with a premium paint manufacturer, more and more people are realising their design dreams with a coloured glass splashback.
The Power of Low Iron for Glass Splashbacks
When you think about glass, what comes to mind? For most people, the answer is easy – sleek, smooth and protective. But there's a lot more to glass when it comes to splashbacks.
No matter the room, a splashback's goal is to help complement the overall design as well as being practical. Splashbacks offer the accent piece to really make a space 'pop' in its overall style. And this now comes with a vibrant and high-impact glass splashback colour.
One of the problems people can inevitably encounter is the 'expectation versus reality of glass splashback colours. For example, you might want a flat white finish on your splashback glass for your kitchen. However, when complete it looks suspiciously mint coloured – ruining your design dreams.
The reason this type of issue happens is down to glass quality and iron content. Many glass producers use iron in production. The problem with iron is how it can react with many paints and colours.
Ultimately, this leads to big problems with finished painted glass splashbacks not corresponding to the colours you anticipated. And as any designer knows, this can be incredibly frustrating.
Finding the Right Glass and the Right Glass Splashbacks Colours
The good news is that you don't have to fall victim to lower-quality glass with higher iron content, just ensure that you use a quality glass producer when considering options for a glass splashback for your home décor. 
Premium manufacturers always utilise low iron glass for higher quality and more accurate colouring. With all of these aspects considered, you'll never have to compromise your style.
As you probably guessed, the next important step in a quality painted glass splashback comes down to the paint itself. All Economy Glass splashbacks are painted with premium quality Dulux Paints. That means from planning to completion, you'll get the exact colour that fits your design style.
Here are a few examples of glass splashbacks colours finishes for your glass splashback:
Standard Finish:

Solid glass splashbacks colours that match your room design.

Metallic:

Vibrant glass splashbacks colours with an added metallic sheen.

Pearls:

A pearly shimmer is added into the paint for enhanced effect
Sparkles:

Glimmering sparkles accent the glass splashbacks colours used in the paint.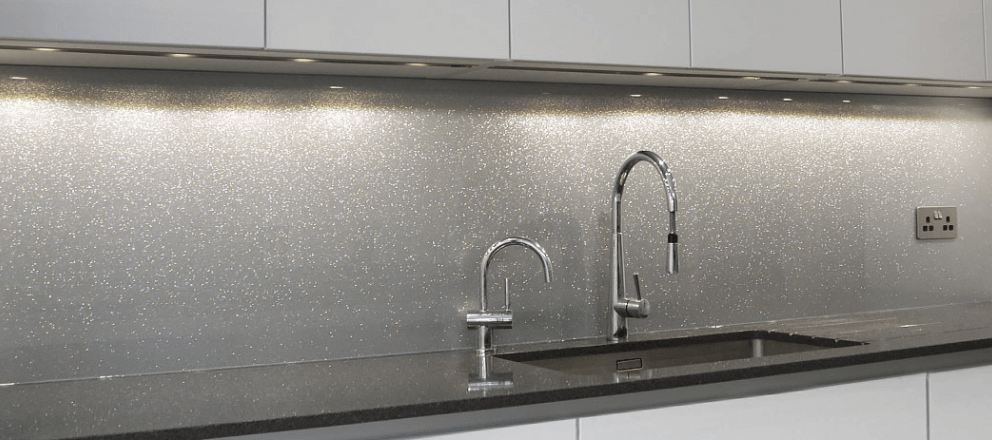 No matter what you need, a quality glass and paint solution will deliver the results you demand.
Making Your Splashback Truly Shine
Now is the time to get into the modern style with a striking, bold glass splashback. You'll be amazed at all the beautiful glass splashbacks colours and effects that are available for your home.
To learn more about how we can help, have a look at our website today. We look forward to showing you just how much better our solutions will be for your glass and glass splashbacks colours needs.