In this blog, I share with you all you need to know about installing custom splashbacks in your home.
Accuracy Should Never Be Compromised
One of the most important things to know when ordering your next custom glass splashback is that; accuracy is everything. With these glass products, if a measurement is wrong, the glass is simply condemned and unusable, and the glazing process will need to start all over.
This is why it is a must to use a reputable glass company when ordering your next custom glass splashback. When you use a reputable professional, you realise that they take all of the important things into consideration.
Things like edge tolerance, cutouts, and even joins in the glass, all these factors will be put into consideration to ensure that everything lines up with your cabinetry correctly. This extra attention also assures that the aesthetic integrity of the likes of your kitchen or bathroom is kept intact during the installation process.
Be Adequately Guided on Glass Patterns, Colours, Maximum Length, and Other Effects
It is also important to note that any glass and glazing professional should be able to give you the most sound, well-informed advice on glass colours, patterns, or the different effects that you should consider for your space.
A common question that we get asked regarding custom glass splashbacks is; the maximum length that we can go. A large number of our customers want a splashback that is free of glass joins, and rightfully so. The maximum length that we can go in one panel is 3.6 meters.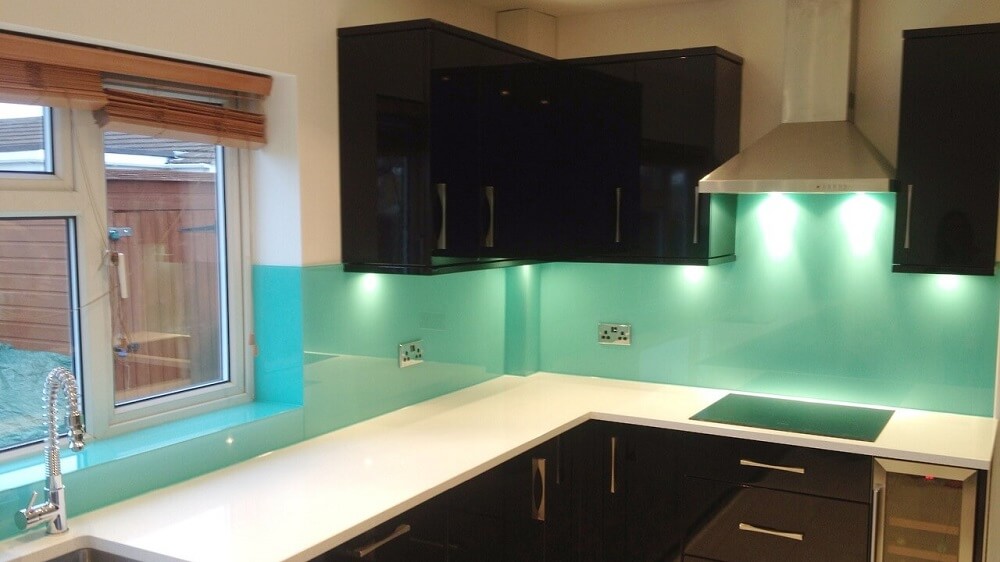 If your kitchen exceeds that 3.6 metres, that means the glass splashback will need to have joins, and you can rest easy on this, as our expertise and experience come into play here. Simply give us a call, and we would be on our way to you, and then we would find the most minimalist point to put those joins and make them dissolve into your cabinetry.
Most of the cutouts and notches in everyday splashbacks are not too much of a problem that our company can't replicate. Although there are limitations and restrictions, there are usually workarounds for a lot of these.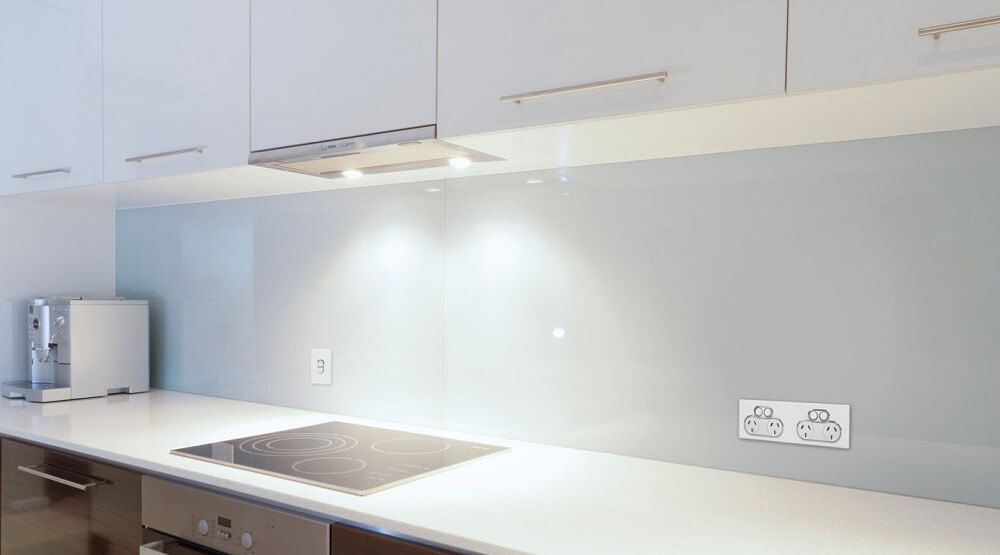 Things like general power outlets or power points are easily able to be produced into the glass. Also, things like notches around cabinets are also very achievable. We do have some limitations regarding the minimum radius in the glass. It is impossible for us to cut glass at a right angle, so, in the internal corner. We need to place a small radius to ensure that the glass holds. Its strength does not randomly explode over time.
Cleaning Your Custom Glass Splashback
Cleaning your new custom glass splashback is really easy. You just need to treat it like any standard piece of glass. And clean it often with your usual household glass cleaner.
For more information, feel free to download our free guide, or you can get in touch with us.