The choice of the modern interior design for kitchens and bathrooms, to instantly add some glamor and style to these functional rooms, is to feature colored Colored Glass Splashback in Melbourne to areas that traditionally would be grouted and tiled.
Colored Glass Splashback is usually made of either glass, acrylic, or stainless steel and they offer up sleek. And professional finish to a room plus, with a range of finishes, effects, and colors, allows your imagination and creativity to run free.
Bathroom Or Kitchen Glass Splashbacks
Glass Splashbacks is a great choice for bathroom and kitchen designs because of its versatility, choice of colors and textures as well as hygienic properties, resistance to heat and scratches, and above all, their shine.
In a bathroom with little natural light or a smaller kitchen, Colored Glass Splashback really comes into its own. Reflecting what natural light is available back into the room, opening it up and making it a great space to work, play or relax.
In kitchens, where it would not be possible to have an acrylic Colored Glass Splashback behind a cooker hob or heat source, then toughened glass will work well providing it is placed at an appropriate distance from the heat.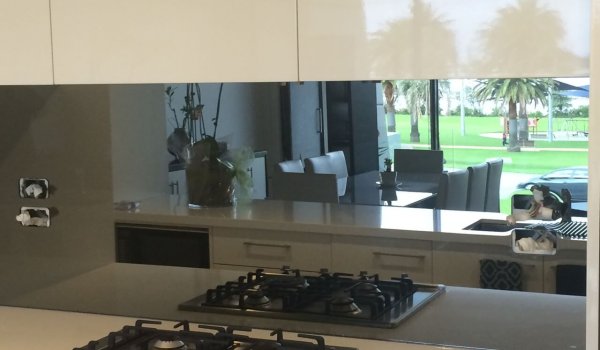 Acrylic is very durable as well but it is prone to scratches which is not the case with glass. And in a busy family kitchen or bathroom that is in constant use, this does have its advantages. Colored Glass Splashback in Melbourne, in some cases, can not only used around the basin areas in bathrooms. But also as semi-frameless or frameless shower screens.
Translucent turquoise, emerald green or opaque white, matt black, or textured glass – are just some of the choices. That can made with matching splashbacks around the basin area to complement. The rest of the décor in the room.
Practical And Easy To Clean
Easy to clean, and without the problems that grouting and tiles generate in the form of mold or soap scum collecting in the grooves of the grouting, Colored Glass Splashback are hygienic as well as stain resistant.
In the kitchen also, where there is a lot of heat, steam, and fat. Or liquids hitting the walls, Colored Glass Splashback really comes into its own. Easy to keep clean and free from bacteria, this is a great choice of material particularly. If you have small children or keep dogs and cats.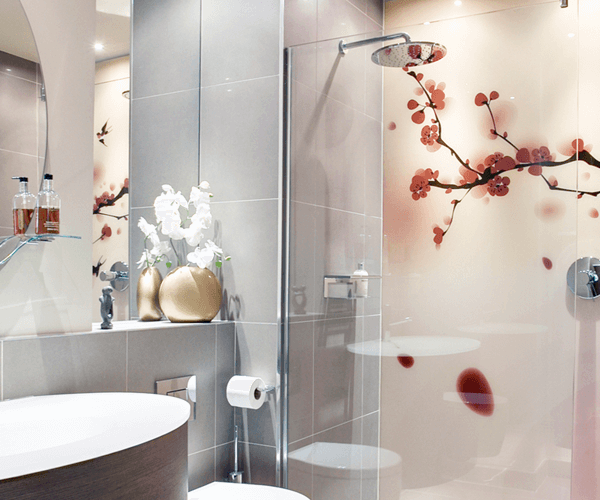 Colored Glass Splashbacks
Colors and textures can be varied to complement a traditional kitchen with soothing shades of cream. And taupe or pale yellow or a splash of vibrant yellow, aubergine purple. Or crimson red can also really make a bold statement. For a real twist, why not incorporate a photo-based Colored Glass splashback?
Talk to your glass splashbacks Melbourne company and you could be gazing out onto a verdant spring meadow. Or mountain scene. Some suppliers may have a catalog of photographs available. And others may be happy to work with one that you have supplied.
Whatever choice in terms of texture, color, or design, Colored Glass Splashback can combine practicality with creativity, which will be a talking point with your visitors for many years to come.