Need custom mirrors? If you have pride in your home, you will always be looking for ways to make your home look its best both outside and inside.
When it comes to the interior, it's all about creating an interior design that makes you feel special and comfortable in your own home.
If you have the financial means, you should try to customize anything that you can. Yes, that includes customizing the mirrors throughout your house.
Unfortunately, it's very difficult to find that perfect mirror right out of the box from a major big-box state.
That's okay. You have the option of customizing all of the mirrors throughout your home. Why would you want to do that? Well, here are the advantages of buying custom mirrors in Melbourne.
1. Hides Wall Issues
If you have issues with some of your wall space, you can always cover it up with a boring plant or picture. If you want to go the extra mile and get creative, custom mirrors in Melbourne might be a better way to go. Remember, anything is possible because custom mirrors can be cut into any shapes and sizes you might want or need.
Every time you walk past a strategically placed mirror, you will be so enthralled by the visual effect that you will soon forget that which you are trying to cover up in the first place. Better yet, visitors will never know there was an issue there in the first place.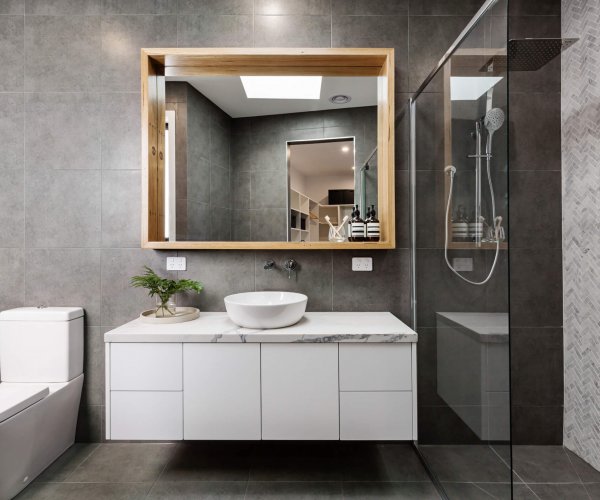 2. Create an Ambience with Custom Mirrors
Some people believe mirrors belong in the bathroom for the purpose of getting ready for work in the morning. Nothing could be further from the truth. The reality they can give great ambiance to any room.
If you are placing a mirror in some of your primary living spaces, it would probably be easier to customize it to fit a space as opposed to trying to find one that is already the right shape and size. The truth is the right shape and size don't usually exist.
3. Save on Utilities
If your home lacks exposure to light from the outside, you will probably need to use more internal lighting. That can get a little bit expensive, especially if your home is large.
Strategically placed mirrors under a small light can really light up a room or space. If it helps provide you with the light you want or need, you'll need fewer lights on, which translates to a lower electric bill.
4. Create Visual Space
When professional interior designers are creating a smaller room, they often use mirrors to create the illusion of space. It's a great way to make the rooms in your house feel bigger than they are.
5. Make A Statement About Who You Are
By the time someone gets done decorating their home, you can get a pretty good idea about that individual and their personality. You too can tell people a bit about who you are with mirrors and how you use them to decorate your home. You also have the opportunity to change how you feel about yourself.
A home full of custom mirrors in Melbourne is indicative of an individual who likes light and space. It's also indicative of an individual who exudes confidence because they have no issue looking at themselves as they move about their home.