When it comes to updating your bathroom, one quick and easy way to change the look of your décor is to replace your shower curtain. If you have a shower bath installed in your home, you need an effective way to stop water from splashing out onto the bathroom floor. Your two main options are a choice between the traditional shower curtain and the more contemporary glass shower screens Melbourne.
Shower Curtains 
Bath shower curtains are the perfect way to soften the décor of your bathroom. They are a classic staple of bathroom interior design.
Shower curtains are possibly the most versatile bathroom accessory. Versatility is actually their main advantage. Anytime you want to change the aesthetics of your bathroom, you can simply hang new ones. Your choice of shower curtains can tell guests a lot about your personality and can sometimes even provoke a chuckle or become a conversation piece.
If you're the kind of person who likes to express themselves through their choice of furnishings, you may be reluctant to say goodbye to the trusty old shower curtain. That said, there are a few drawbacks (no pun intended) to sticking with curtains. The main drawback of shower curtains is their need for regular maintenance. If you are not careful, the curtain surface can quickly gather mildew and mold.
Shower curtains not only harbor mildew and mold but they are also easily damaged and can look scruffy after a while. The other thing is many of us start to shower without realizing that the shower curtain is hanging outside the bathtub. Within a few moments, water can slide down the curtain surface and create puddles on the bathroom floor. If you notice this quickly enough, the damage is minimal. But if you've been oblivious for a long time, you'll face a hazardous situation. Ugh, flooding everywhere. And walking barefoot on a slippery surface isn't any fun!
The good news is you'll never face a similar situation when you switch over to glass shower screens Melbourne.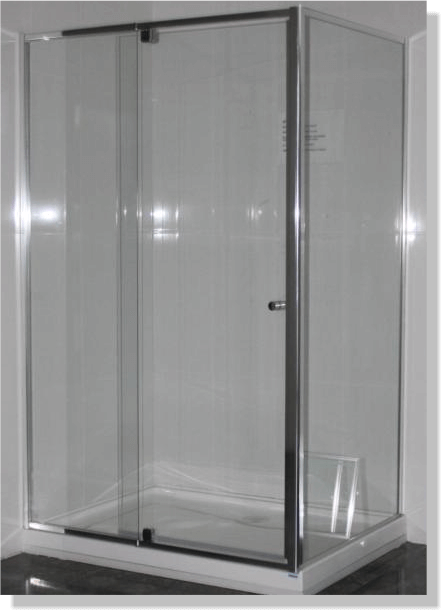 Bath Glass Shower Screens Melbourne
A bath shower screen is almost watertight. It's definitely more effective than shower curtains in preventing water from splashing out of your bathtub and ending up on the bathroom floor.
Although a shower screen is a slightly more expensive option, it will last much longer than shower curtains and look infinitely classier. A bath screen is much more effective at keeping water within the area it's supposed to and avoiding creating that frustrating puddle on the floor or soaking your bath mat.
A frameless glass shower screen makes your bathroom look fresh and modern. The main feature of this elegant shower screen is it blends seamlessly with the other bathroom fixtures, presenting your bathtub with a sleek and refined finish.
With various types of glass available, including frosted and clear options, as well as different styles that can curve, fold or slide depending on your needs, the range of shower screens on the market is diverse enough to suit any bathroom installation.
Another advantage of installing glass shower screens Melbourne is that they will not rip, get damp or grow mold.
This makes them especially beneficial if you have a lot of visitors, saving your guests the embarrassment of trying to rethread the curtain back through the hooks on your shower rail. So, if they've accidentally tripped and grabbed it as a means of support.
And lastly, bath shower screens don't cast creepy shadows.