Antique Mirror Splashback
Trends may be cyclical in nature, but the rustic-antique look has been well and truly timeless throughout much of history.
There may be shifts in the way this trend into classical and contemporary homes. But, Modernizing interiors by making them look somewhat distressed nothing new. Exposed pipes, reclaimed wooden furniture, and light fittings were taken directly from factory floors. Anything that looks completely effortless, but is not.
It is a trend that has also made its mark on the world of quality kitchen mirror splashback. For some, there is nothing more appealing than a beautifully contemporary glass mirror splashback, an arrangement done well, or a sheet of colored acrylic.
For others, the splashback of the moment is glass mirror splashback in Melbourne that brings a rustic and industrial look to the modern kitchen.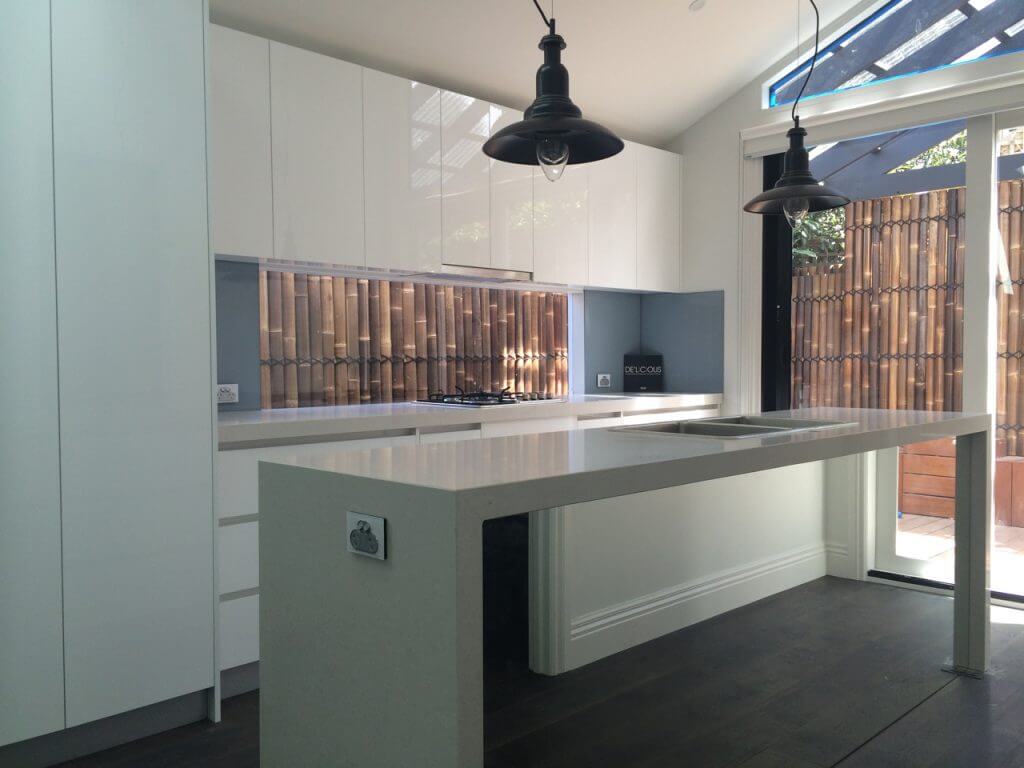 The Eye-Catching Antique Mirror Splashback
Standard splashbacks were the tools of choice for interior designers throughout much of 2018 and 2019. They are still quite fantastic and supremely versatile today, able to complement the look and feel of just about any type of kitchen.
Today, all eyes are well and truly on the antique mirror splashback; as the name suggests, an antique mirror splashback is a contemporary splashback manufactured from the highest-quality materials, though designed to look as if it was reclaimed from a historic home or business.
Manufactured to the highest quality standards, the antique glass mirror splashback in Melbourne combines all the visual appeal of an authentic distressed mirror finish with the rugged durability of a 21st-century mirror splashback.
The result is a durable and hardwearing feature for the classical or contemporary kitchen. Which positioned just about anywhere to fantastic effect.
Bespoke Kitchen Splashback Design
Best of all, the highest-quality antique mirror splashbacks on the market today extensively customized to suit the preferences and requirements of each customer.
Choose from a whole range of inspiring colors that used to tint the glass, in order to produce something that fits in flawlessly with its surroundings.
Antique mirror splashbacks can also be manufactured in absolutely any shape, size, and specification, enabling them to be installed in minutes without any specialist equipment.
Pairing pristine presentation with a layer of durable protection for high-traffic areas. An antique mirror splashback really is the wall covering of the moment in 2022.
If interested in enhancing the look and feel of your kitchen at a rock-bottom price. We would delighted to provide you with an obligation-free consolation.
Contact experts for glass mirror splashbacks in Melbourne anytime to learn more. Or contact us by email and we will get back to you as soon as possible.
Simply Choose Your Favourite
Last but not least, the easiest approach of all is to simply forget all of the above entirely. Rather than complicating things with various considerations regarding contrast and cohesion. Why not just choose a mirror splashback you love the most? The important point to remember is that if it works for you, that really is all that matters.
Never base your decisions on current, past, or future trends – base them entirely on your own personal preferences.