Are you looking for a bathroom renovation? Then start with bathroom splashbacks. Besides its functional purpose of protecting your bathroom walls from water splashes, a splashback will completely transform your bathroom aesthetics and ambiance.

For Your Bathroom Renovation, Here Are 5 Amazing Glass Splashback Ideas
Available in a variety of materials including tiles, acrylic, glass, stone, stainless steel, laminate, and more. You should carefully consider the advantages and disadvantages of each option before choosing.
In this article, we'll be focusing on glass splashbacks as they offer greater value for money in terms of customizability, elegance, long-term durability, hygiene, and ease of maintenance.
Can a Splashback Be Used in a Bathroom?
Definitely! Shower enclosures, bath surrounds, and the space behind the sink in the bathroom are all examples of where you can use a bathroom glass splashback.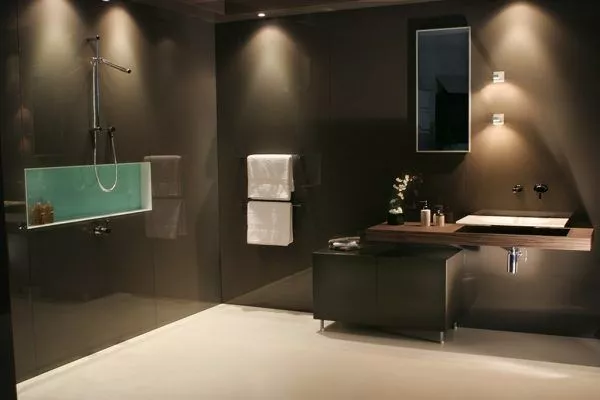 Besides the instant luxury glass automatically adds to your bathroom, glass splashbacks also offer greater hygiene and easy-cleaning maintenance due to the grout-free surface, which efficiently stops the accumulation of mildew, mould, and soap scum, making cleaning a snap. Glass splashbacks ensure the longevity of its luxury finish, in addition to being hard-wearing and moisture-resistant.
Thanks to modern digital printing technologies, glass splashbacks are now easily personalized to cater to individual colour and design preferences. Whatever colour, design, or custom image you wish your bathroom glass splashback to feature, all you need to do is make a choice.
Do Baths Need a Splashback? Installing a glass feature wall around your bath similarly protects your bathroom interiors from the rigours of your bath time while generating an ambiance that is conducive to your personal relaxation and me time. A glass splashback shields your shower walls from moisture, water, and heat damage.
It's incredible what a pop of color or calming images of the ocean will do for your state of mind and emotional well-being. Imagine relaxing in a warm, comforting bath as your body, mind, and tired muscles are consumed by another time and place.
Is a Glass Splashback Cheaper Than Tiles? It's all relative. In terms of pure monetary cost, tiles are definitely less expensive than glass. But if you weigh the pros – longevity, luxury finish, easy-cleaning maintenance, hygiene, and higher tolerance to heat, water, and moisture – then glass splashbacks will provide you with much better long-term value for your money.

Glass splashbacks cost more than tiles do for a variety of reasons:
Toughened glass is used in glass splashbacks for increased durability and greater heat and moisture tolerance.
Glass splashbacks are fitted as a single glass panel, which makes cleaning them much easier than tile splashbacks, which tend to collect soap scum, mould, and mildew in the grouting.
The fact that tiles are fitted in smaller portions than glass splashbacks, requires specialized knowledge. And equipment for a safe and effective installation, also makes them easier to manage.
Bathroom glass splashbacks are waterproof and will maintain a luxurious look for many years.
While glass splashbacks might cost more to install, their clear advantages offer a greater return on investment in the long term compared to tiles. Modern bathroom glass splashbacks are also available in unlimited color and design options, besides being completely customizable. Simply ad it's a more cost-efficient solution.
5 Outstanding Bathroom Glass Splashback Ideas In need of inspiration for your bathroom Renovation?
This bathroom glass splashback ideas to give your bathroom a full new look and feel:
Mirror-Finish Glass Splashbacks:
Mirrored glass splashbacks serve two purposes; in addition to serving as a regular mirror, they also offer the splashback's protective qualities because they cover a larger area than a usual mirror. The reflective properties of a mirror-finish glass splashback also make the bathroom appear much brighter and more spacious due to the optical illusion.

Coloured Glass Splashbacks:
By far the most popular option for glass splashbacks, colored glass splashbacks are available in endless color choices. From the standard black and grey splashbacks to white, rose-gold, and pinks for soft aesthetics, blue and metallic colors for those looking for something different, too unique custom colors, Glass splashbacks can be painted to any shade of your requirement. To jazz things up, even more, you can also opt for a combination of colored. And mirrored glass splashbacks either on the same wall or in different sections of your bathroom for variety and contrast.

Custom-Designed Glass Splashbacks
A custom Glass Splashback design may be the solution for you if you're looking for something unique. Be it a unique 2-color paint feature piece with text, ribbons, or accent lines or a fully customized printed image or pattern. With a unique signature bathroom, Glass Splashback made to your distinct tastes and needs, you can express your uniqueness.

Bathroom Wall Art
Another best reason to choose a bathroom Glass Splashback is that it also serves as durable, water-resistant wall decor that will instantly brighten your bathroom walls.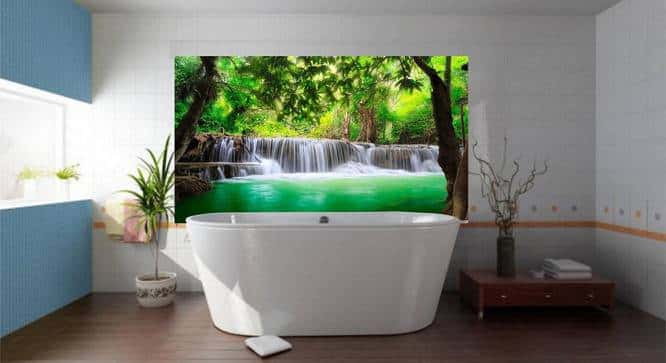 Easy To Clean
Bathroom splashback materials are normally very simple to wash down, clean, and maintain in general. As point 3 mentions, splashbacks are effective at preventing water stains on your bathroom walls meaning that overall they are a good choice for those who want an easier bathroom to keep clean.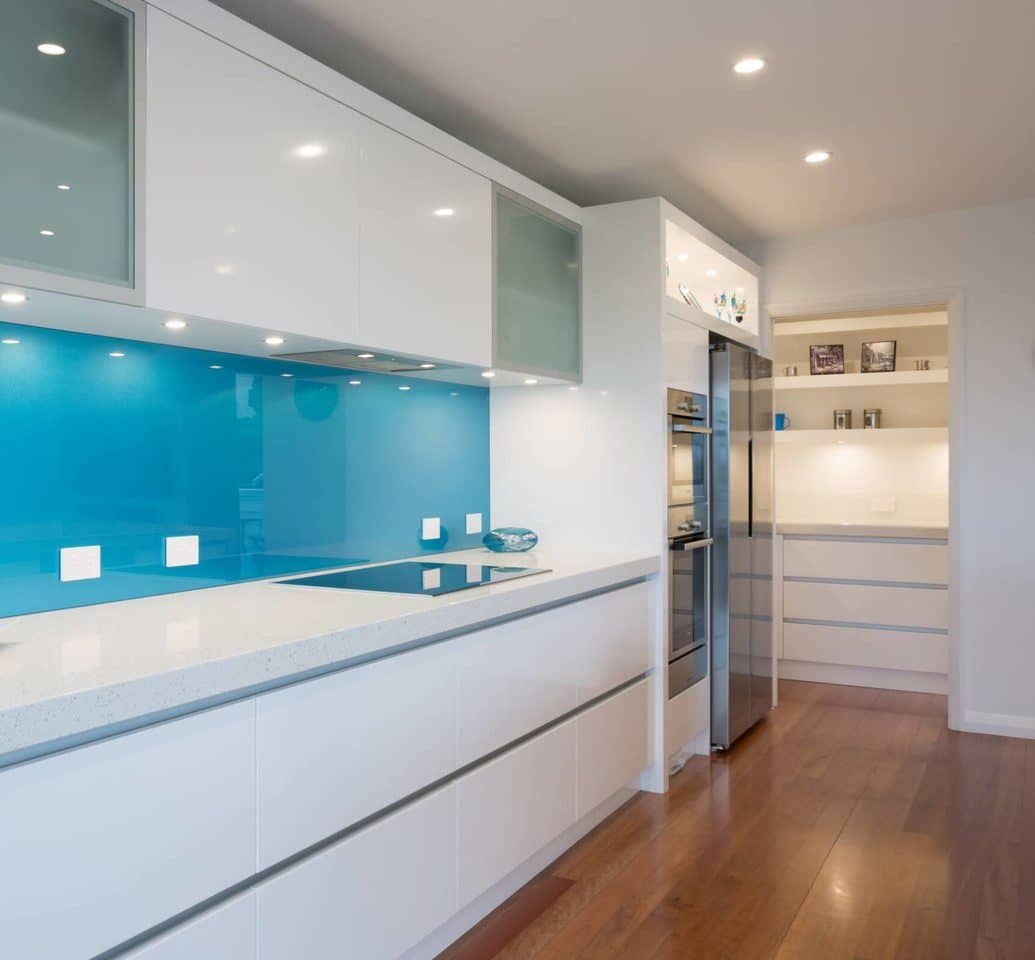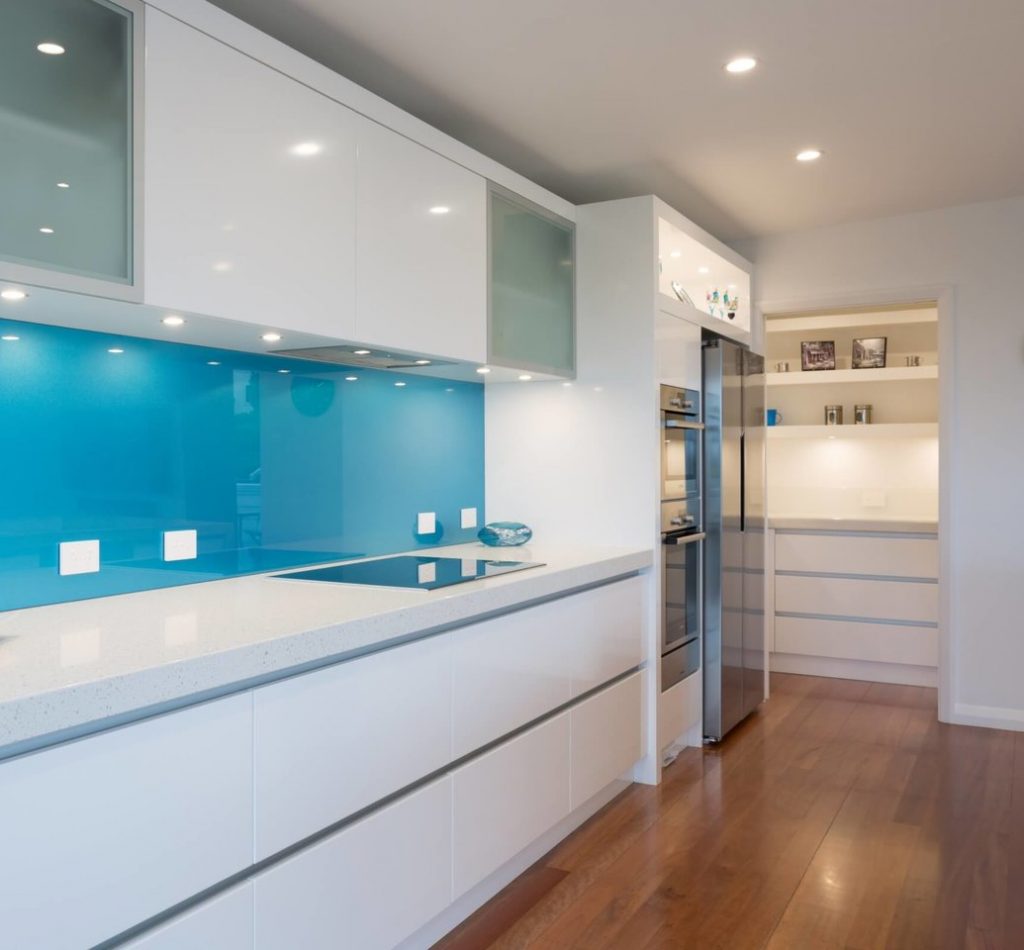 A particularly useful decorative feature to have in your bathroom where the humidity. And moisture would usually prohibit paintings and posters. Now you can enjoy your favorite print or piece of graphic art while taking a bath. And getting ready for the day to begin.
Any high-resolution images and photos can be digitally printed into Glass Splashbacks using the most recent UV glass printing technology.
Don't hesitate to Contact Us:
If you're looking for splashbacks for bathroom renovation, kitchen, or other renovation purposes then contact us.
Economy Glass offers a range of products for all your glass needs.
We Create Custom Cut Windows, Mirrors, Splashbacks, and Tabletops. So, Our Frameless Glass Is Ideal For A Unique Set of Applications, Including Balustrades, Shower Doors, And Pool Fencing.
We deliver everywhere in the western suburbs of Melbourne and provide custom glass for residential. And commercial customers of Hopper's Cross, Point Cook or Werribee, and the surrounding suburbs.
Whether you're a resident, school, builder, interior designer, or architect, we have the solutions you're looking for.